A Look Back at Ontario's 1940s Sex Education Curriculum
Ontario's
first sex education
curriculum included a Latin poem from 1525. Sounds hot.
MORE >>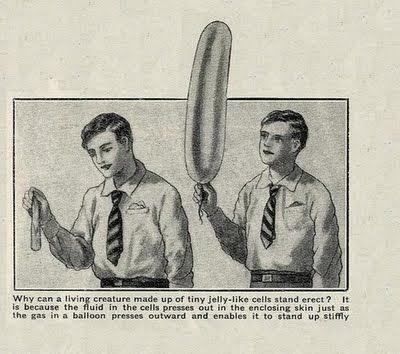 "Hello, cowboy."
Married Sex Gets Better in the Golden Years
After analyzing interviews with 1,656 married American adults ages 57 to 85, researchers found that while most long-married individuals reported
steady declines
in sexual activity, those who passed the 50-year wedded mark began to report a slight increase in their sex lives. So
look forward to slightly more sex with your old, old spouse
. Hurrah.
MORE >>
The Rise and Fall of RedBook, the Site That Sex Workers Couldn't Live Without
Until last summer, pretty much anyone buying or selling sex in the San Francisco Bay Area used
myRedBook.com
. The site was a catalog of carnal services where sex workers and hundreds of thousands of their customers could connect and make arrangements for commercial sex.
MORE >>