For years I have been eating avocado. Growing up with a Cuban Father and a Puerto Rican Mother that is very much a given. But just like music always invited me to experiment, so have foods and drinks tickle me in challenging directions. Avocado halves succumbed to my coffee universe many years ago, but experiences of the palate are even more abundantly available than the monetary wealth any of us might witness. And so, a couple of ingredients I have known for many years were composed in a new form today, accompanied by a spice totally new to me from Turkey: Urfa Biber - a type of chili pepper native to the Urfa region of Turkey. It is smoky, slightly sweet and of a milder spicyness. Here I suggest just filling the avocado cavity with two parts Pumpkin Seed Oil and one part Espresso Balsamic Vinegar.
Make sure you mind your palate.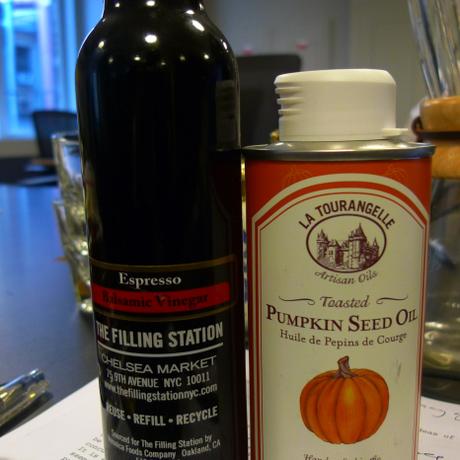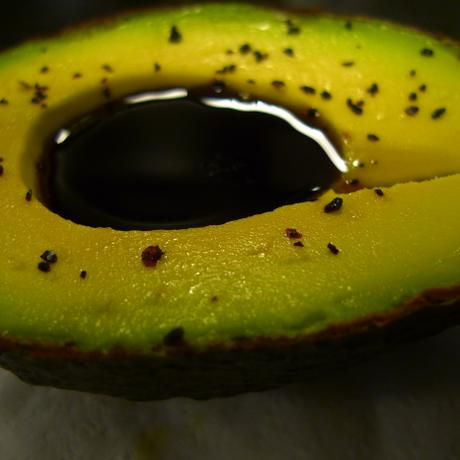 Posted in Coffee, Coffee Alchemical, Coffee Salads, Coffee Side Dishes, format and tagged avocado, Coffee, espresso balsamic vinegar, fast food, food, pairing, pumpkin seed oil, salads, Urfa Biber by .