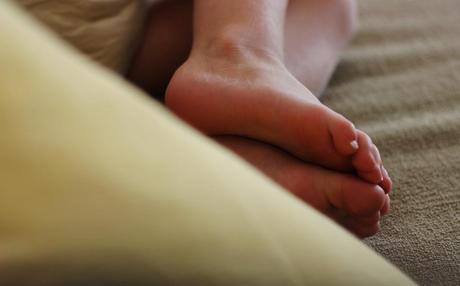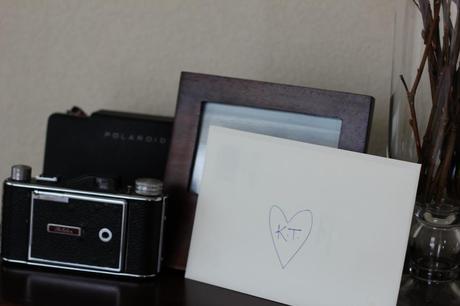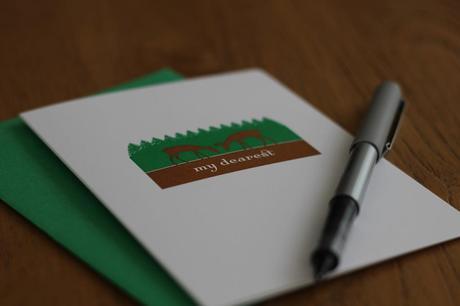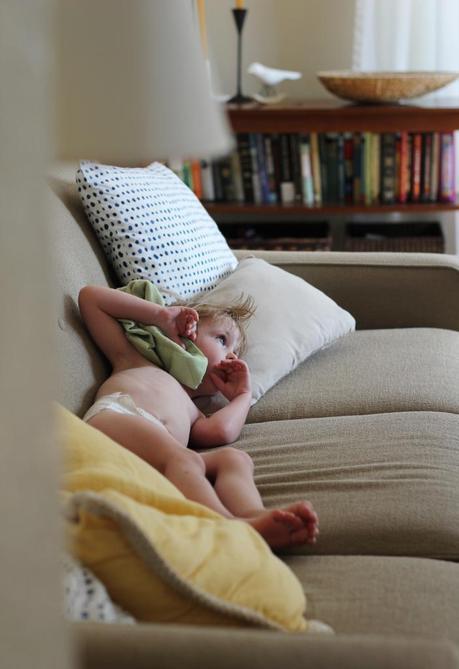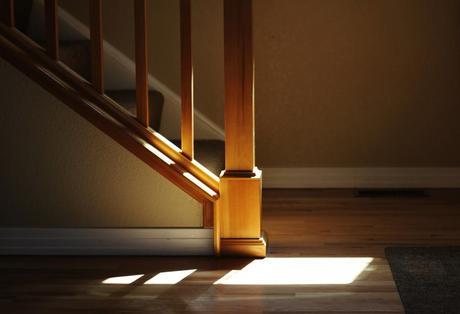 There is a quietude to our house today.
The boys ask me if I'll put Space Buddies on.  It is 3:30 in the afternoon, still time to do so much.  But it is so hot, and this heat is weighing me down.  So I tell them yes, they can watch a movie.  And I make an iced mocha.
Two love notes linger.  Seven years married.
Summer of Reading booklets cover the kitchen island, needing to be filled out, prizes claimed.
A few weeks ago I bought a Polaroid Land Camera.  I paid eighteen dollars for it.  It has five unused sheets of film in it.  As far as I know, Polaroid no longer makes film for these cameras.  I've been thinking hard about what five photos I will take.  Five photos!  Nature?  The shore in Maine next month?  The little ones?  Will they even turn out?
A new bird family has taken up residence around our house.  I've been watching them closely; my neighbor, too.  Between her guide book and mine we have decided this new beauty is a Say's Phoebe.  Their bellies -rusty cantaloupe - so beautiful.  I listen to their song as I tidy up the kitchen.  Peer-ur, peer-ur.  Inside, I listen to my silent call, blessed, blessed.