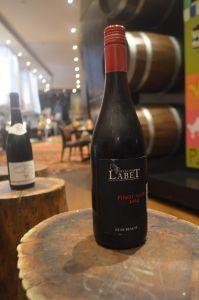 A 40 day extravaganza celebrated internationally at all Sofitel Luxury Hotels
Mumbai, September, 2015: Sofitel Mumbai BKC celebrated the launch of their international property Sofitel Wine Days with exquisite wines and molecular gastronomy created, specially curated by the Chefs at the hotel. Hosted by connoisseur Sanjay Menon, the 6 wines for tasting included Hugel & Fils Gentil 2013, Jacky Marteau AOC Touraine Sauvignon Blanc 2012, La Vieille Ferme Cotes du Luberon Blanc 2014, Francois Labet 'Ile de Beaute' Pinot Noir 2012, Paul Jaboulet Aine Cotes Du Rhone 'Parallele 45' 2012 and Michel Lynch Bordeaux AOC Rouge 2012.
Guests will be treated to French wine and art de vivre, starting 23rd September till the 31st October 2015. The festival takes place at all Sofitel Luxury Hotels to celebrate the season for wine harvesting in France. Partnering with Enrico Bernardo, who was awarded as the 2004 Worldwide Best Sommelier, Sofitel Wine Days is an exclusive global study about the art of wines together with luxurious in-hotel events that cannot be missed.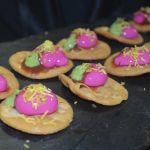 In India, Sofitel Mumbai BKC will host several events across the 40 days to raise a toast to French culture. Showcasing one of the best wine towers in India, Sofitel Mumbai BKC hosts over 800 bottles and 120 varieties of Indian and international wines. This year, the hotel will curate special menus paired with exquisite wines for its guests from 6 regions – Mediterranean (Côtes De Provence), Oceanic Axis (Bordeaux, Nobility), Loire Valley (Full-Rounded Flavor, Acidity), Alsace region (Vosges, Jura Valleys), Central Axis (Bourgogne, Complex & Noble) and Champagne region.
Aficionado of the beverage? Step into any of the below hotel events for a delectable evening.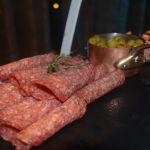 Charcuterie and Wine pairings
We all love a meaty affair. Try delectable Charcuterie made in-house with your sparkly. Be it mouth-watering sausages or the cold cuts, the hotel will have it all.
Venue: Artisan | Dates: 28th September-4th October 2015
Wine and Cheese evenings
Guests can choose from a wide selection of gourmet cheeses including Gouda, Blue, Cheddar, Feta and more. Sip and enjoy the pairing with your loved ones.
Venue: Le Bar Diamantaire | Dates: 5th October-11th October 2015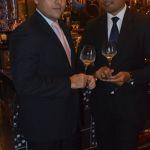 Sommelier Dinner at Tuskers
Looking for something unique? Try pure vegetarian delicacies with wine. Indulge in the festivities with a sit-down dinner and your own sommelier.
Venue: Tuskers – Vegetarian Dining & Bar | Date: 23rd October 2015
Wine Expo
The Sunday Brunch at Pondichéry Café is any gourmand's delight, however when coupled with a Wine Expo, enthusiasts will sample nothing short of the best. Guests will not only have an opportunity to make a choice of their preferred wine but can also purchase their favorites from the stalls at the outlet.
Venue: Pondichéry Café – All-day Dining | Date: 18th October, 2015
Wine & Champagne Cocktails
Wine and champagne are drinks that symbolize celebration and elegance. The hotel will highlight unique varieties of wine and champagne with an array of delightful cocktails.
Venue: All outlets | Dates: 21st September-31st October 2015
For reservations, call +91 (22) 6117 5115
Sofitel Luxury Hotels, C-57, Bandra Kurla Complex, Bandra (East), Mumbai – 400051.