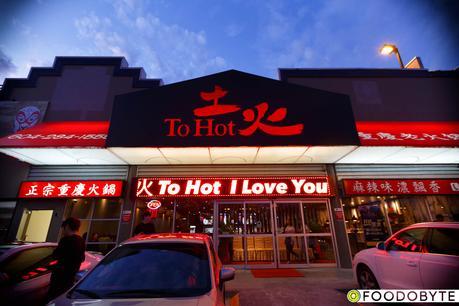 To Hot Pot is a brand brand brand new hot pot place in Richmond, in the same plaza where the old Chapters once stood. It's so new that we couldn't even google the address LOL! I haven't been to China recently, but this restaurant with its impressive decor and style of service just reminded me of China. FYI, it's not AYCE.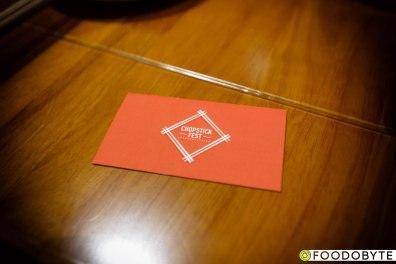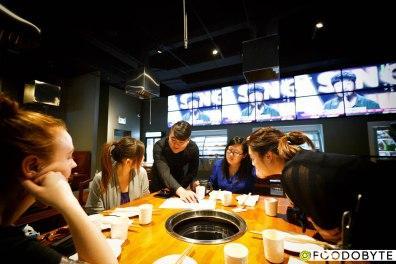 To Hot Pot will be participating in a new dining event, Chopstick Fest. Imagine Dine Out Vancouver, but featuring Chinese restaurants! This is their first year ever, and a bunch of us bloggers have been invited to check out some of the restaurants and share our experiences.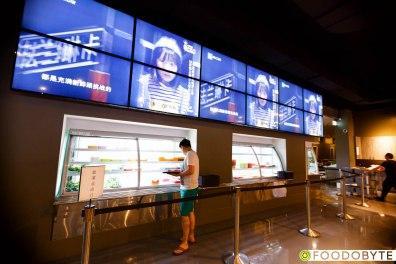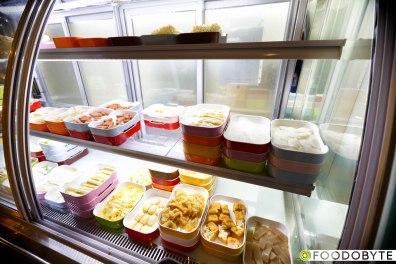 It's semi-self-serve: some items (mostly meats and broth) can be marked on paper like usual, but other items are prepped and ready in a refrigerated display case.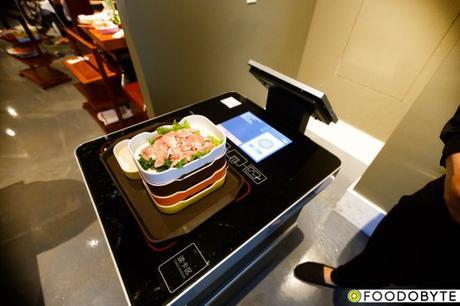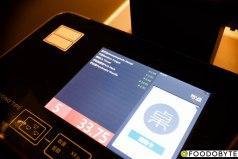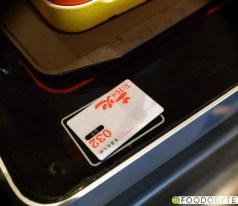 After gathering your fat stacks of food, there's a magical scale that reads a computer chip embedded in each dish that magically calculates the cost! Then slap on the plastic card to generate a rolling bill.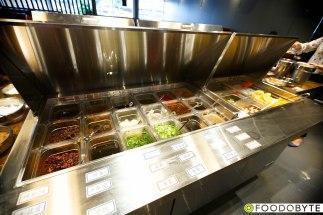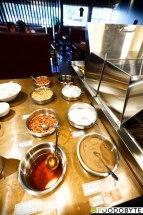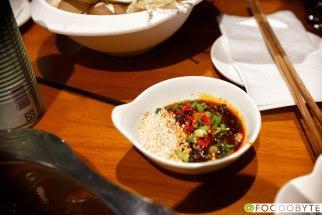 There's also a wide variety of toppings and sauces to mix and mash. Unfortunately, all the labels were Chinese. So instead of using soy sauce as my base, I poured black vinegar. Trial and error… hopefully, they add some English for us bananas and coconuts.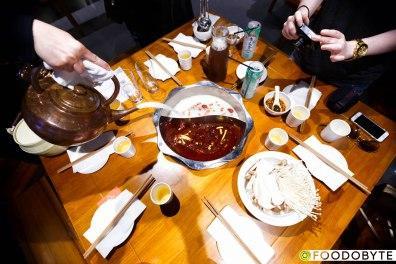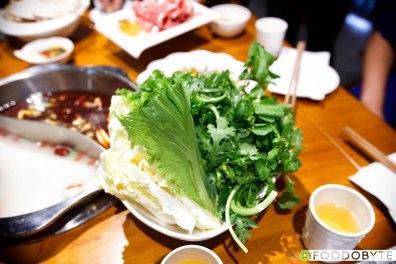 Similar to other hot pot restaurants, there's an option to have two soup bases. We picked the Spicy Mala (the kind that numbs your tongue) and Pork Bone Tonkotsu. I can usually take a lot of heat, but I couldn't handle the mala… So diners beware, unless you're a real fire breathing dragon. Or just make sure that the food doesn't sit in the lava for too long. The pork bone tasted great though, so most of us gravitated towards that one.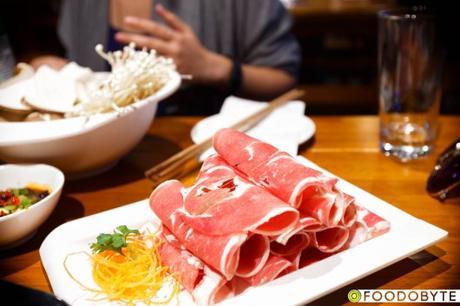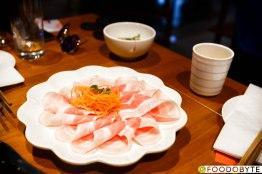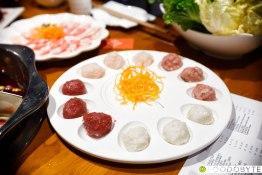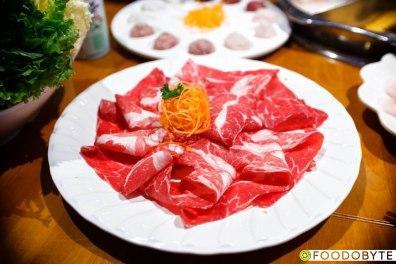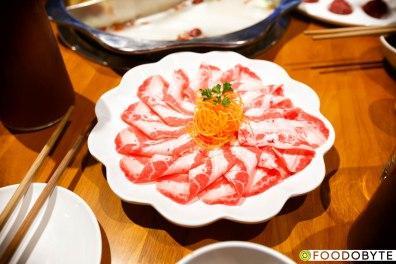 The meats were nicely sliced for quick cooking. All of the ingredients tasted great.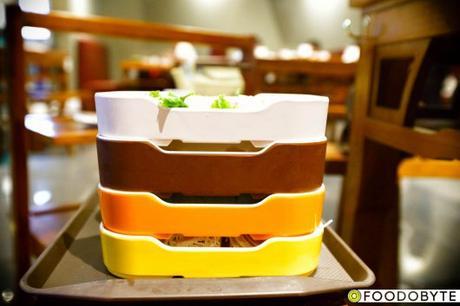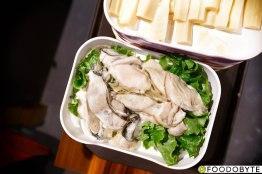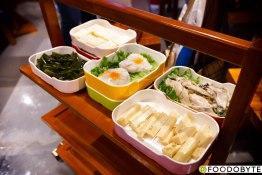 Beside the table, there were some three-tiered stands to hold all our food. As well, there's a call button to flag down a waiter.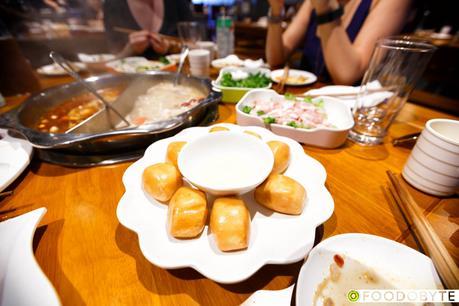 For some reason, they don't always serve fried buns with condensed milk… WHY. WHY. I would get it every time! So simple and delicious.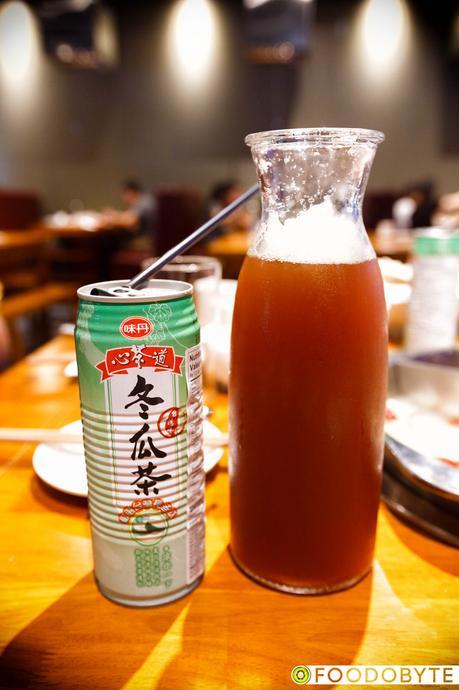 I was really happy to discover a new drink to have with hot pot: Winter Melon Juice! It's refreshing and not too sweet. They also serve the usual Sour Plum Juice.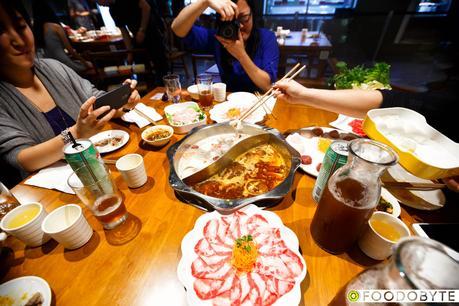 Chopstick Fest runs from October 15 – 30. The full list of restaurants isn't out yet, but you can check for updates on their website www.chopstickfest.com!
Disclaimer: the meal was complementary, but all opinions are my own.

to eat / to recommend
---