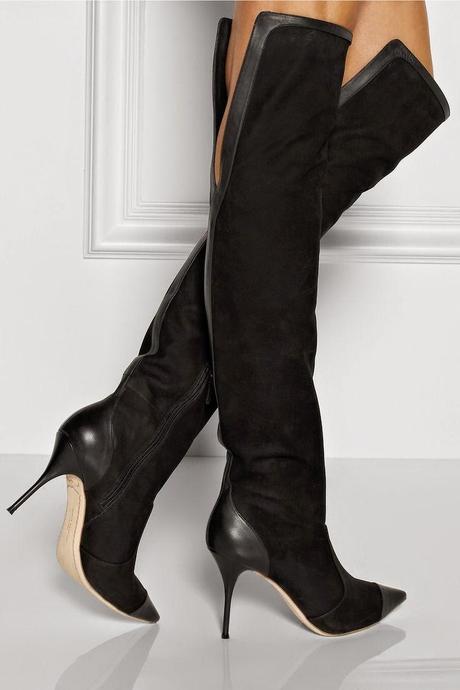 A debate on personal preference and that pesky thing called cost....
I've always had a thing for over the knee boots. The problem with this style of boot is its ability to drift into Pretty Woman territory if quality and perfect fit is lacking. The trend has resurfaced in the past few years and I put off investing in a pair for awhile because I simply wasn't sure where I would wear them. Last year I finally gave in and grabbed the pair pictured above, by Sophia Webster when Net-A-Porter had their infamous winter sales (coming next month).
The pair I own are classic black and therefore somewhat "practical" even though they take ten minuets to get on, offer no support along teeny tiny heel. Still, I have been considering adding a new pair to my winter wardrobe this year. This time something a bit more daring. 
My difficult question has thus been, how much can you confidently spend on an item that is not an "every day staple" ? I wore the above pair only twice this past winter. The slushy weather, how far I would be walking, what I was wearing and even how much attention I wanted to attract all played a part in my decision whether or not to wear these beauties.
So would spending upwards of $300 be a smart investment? Even if they are friggin sexy and in my opinion the greatest statement piece of any outfit. 


Check out the two contenders below and let me know...would you try the over the knee trend on? Do you think this style of boot is in any way "practical"? Would you go for either of the two below?




Gianvito Rossi Suede Over The Knee Boots

 Cost: $1,975 USD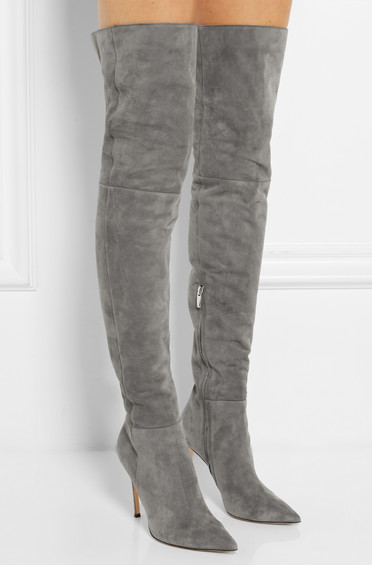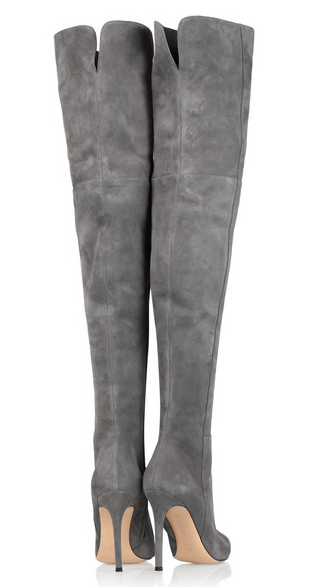 Topshop Unique Suede Over The Knee Boots
Cost: $390 USD