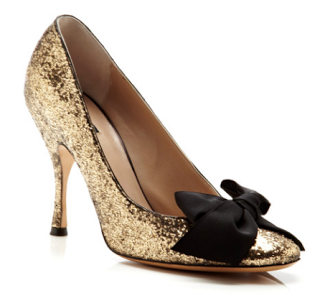 In 2014's first installment of "To Buy Or Not To Buy " a sparkle-tastic pair of pumps has me scratching my head and asking whether glitter pumps are considered a wardrobe staple.
Today's online shopping dilemma comes care of Marc Jacobs. As you know, To Buy Or Not To Buy typically starts off with a pair of designer shoes that are way out of my reasonable price range and ends with me searching for a cheaper pair so that I don't have to live off of food stamps for the next 6 months. 
Well apparently the world is ending. And not because of global warming but because today these Marc Jacobs pumps are CHEAPER than their Kate Spade counter-part....
Leaving me very, very confused. 
At first I didn't really think twice about these pumps but a few moments later after checking the Kate Spade website and realizing the Marc Jacobs pumps were actually more affordable I suddenly had to have them. 
Do I buy them on the principle that its just way too great of a deal to pass up? Should I stop to ask myself if I need a pair of glitter bow pumps? Am I wasting time asking all these questions while I should be reaching for my credit card? Do I LOVE them or do I just LIKE THEM? 
The shape is not ideal but that BOW. I mean just look at it! I'm a sucker for a well placed bow, especially one that falls so gracefully over the toe of the pump. 
The thing is I prefer the shape of the Kate Spade pump a lot more. But they are not on sale. 
Check out both styles for yourself and comment below..which one would you buy? (assuming you're craving a glittery bow pump of course)
KRYSTA Kate Spade Pump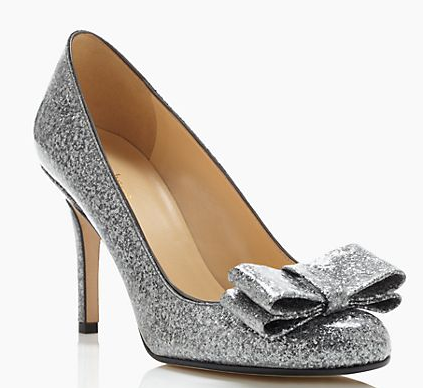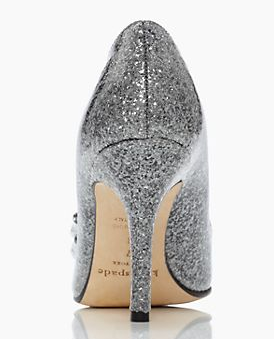 Marc Jacobs Glitter Galactica Pump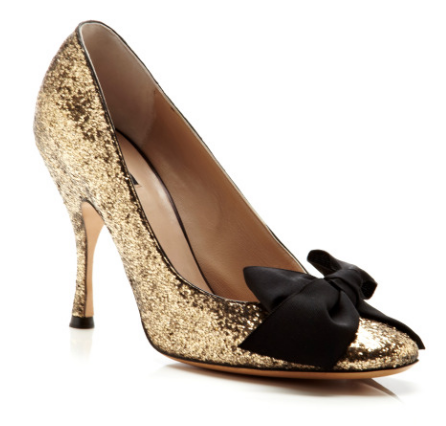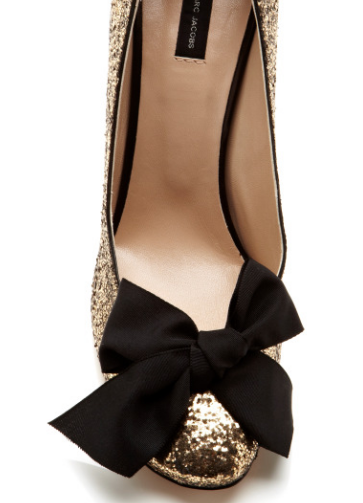 To buy or not to buy? Help me out here.