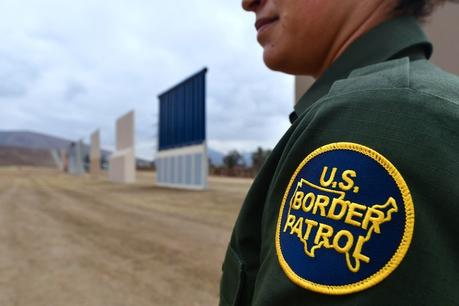 Let's look at the facts.
This was from December, 2017, a year ago.
Last Summer, June, 2018
Also June last year, from Forbes Magazine.
November 27, 2018, just this past Fall.
Undocumented immigration population in USA reaches 12-year low
Backing that last one up, this is from the same month and the very Right Wing Wall Street Journal.
Let's be clear, folks. Let's put this to rest. 
There is no crisis at the Southern border of any kind and we certainly don't need to be spending 5 billion dollars on a wall---that would be ineffectual, to boot.
Do we need immigration reform?  Absolutely.
Have the Republicans in Congress been fighting it for years?
Yes sir and ma'am, they absolutely have. But no one is telling that story.
Meanwhile, look what this Republican Party's tantrum may do to us here in the country.
And here's what it and he is doing to government employees.
'I'm Scared': TSA Families 
Fear Falling Behind On Bills
The credit rating company Fitch has publicly warned today that we, the US, risk losing our AAA credit rating because of this Republican Party government shutdown, should it continue. Meanwhile, this Republican Party President warned he would be only too willing to let the shutdown go on for weeks or even months.
What the heck?
He's always gotten his way up to now so why shouldn't this, too, go his way?
Right?
Finally, not even the people down there at the Southern border think there's any crisis.
Border Residents Remain Skeptical About The Need For An Expanded Wall
No wall.
Let's be done with this, get the government back open and people and the nation working again.