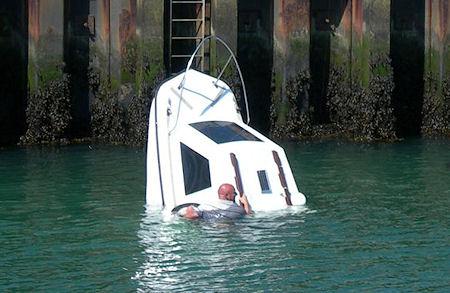 When Mark Wilkinson from Birmingham, UK, took ownership of a cabin cruiser called Titanic II, perhaps he should have realised the omens were not good. When he took his new 16ft boat out for its maiden voyage, it lived up to its namesake, and sank.
Mr Wilkinson was left floundering as the vessel sprang a leak and began taking on water before disappearing beneath the waves. The skipper was pulled out of the sea by the local harbour master. The
Titanic II
was was later towed out of West Bay harbour in Dorset.
The Presurfer