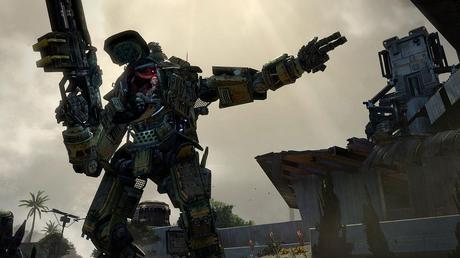 Titanfall was first built using Insomniac's Luma Engine thanks to a friendly deal between Ted Price and Vince Zampella.
According to Geoff Keighley's The Final Hours of Titanfall, Respawn Entertainment considered using several engines before settling on Valve's Source.
The first prototypes of Titanfall were built using Luma, the engine which powers Ratchet & Clank: A Crack in Time. Insomniac CEO Price freely lent the tech to Zampella, a friend, since they were both in a similar situation, working on EA-published games.
Respawn spent one year working with this engine before deciding which tech to use to build the final version. It considered Pandemic's Zero engine, which EA offered, as well as Unreal Engine, which the developer felt couldn't run at 60 FPS.