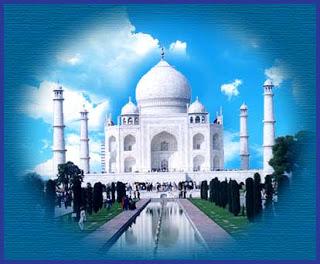 For many of those who have seen the Taj Mahal, there are not enough words to describe its grandeur. Built over a period of 22 years by over 20,000 workmen, the palace has among the most intricate architecture not just in India but the world over; it is one of the Seven Wonders. So to get the most out of your Taj Mahal, Agra excursion, here are a few tips.
Getting There
The Taj Mahal is located in the city of Agra which is part of the state of Uttar Pradesh. Located just 200 km from Delhi, you have the option of taking the train bound for Mumbai; the Agra stop is located in between the two cities. From the Agra Cantt railway station, the Taj Mahal is accessible via car or rickshaw. Agra is also serviced by Kheria Airport which has seasonal flights to major cities of India.
Best Time to Visit
Similar to most Asian cities, there is particularly no best or worst time to visit if you don't mind the seasonal monsoons. However, if you want to avoid the summer heat and the nasty rainy monsoon, consider the months from October to March. Summer is from March to May while the rainy season starts as early as the month of June.
Opening Hours
Taj Mahal, Agra is particularly closed on Fridays which is dedicated for prayers. On any other day, the palace opens from 6 am to 7 pm. Unknown to many tourists, visiting at either the opening or closing hours offers a one of a kind treat. The sunrise and sunsets adds charm to the already pristine palace and its grounds. It can be worth it to wake up early even while on vacation! To get the best sunset photos head to the gardens across the river from the palace; this will save you on entrance fees as well. Full moons are also best time to visits when the palace is oddly open; including two days before and after the full moon.
Enjoy the Festival
Taj Mahal, Agra is one of the buildings that dates back to the Mughal era. If you want to know more about the culture of this era, consider traveling to Agra during the Taj Mahotsav festival which is celebrated for a whole week. Although not particularly held on the palace itself, the festival will showcase the exotic Indian culture; camel and elephant rides will also prove to be very exciting experiences.