India has among the world's oldest civilizations. Evidence of the earliest crafts of India is dated at around 5,000 years back. India's artistry and crafts are as rich and diverse as its people. From textiles to jewelry, stoneware to woodwork, and pottery to painting, each medium gives the observer a snapshot from the beauty of India. Children can find out about the culture, customs and people of India as they make their very own crafts.
Animal Masks- The jungles of India capture the imaginations of young children. Tigers, elephants and cobras are a few of the most fascinating Indian animals. Children can make their very own tiger or elephant masks, using paper plates and construction paper. For instance, to make an elephant mask, paint the back of the paper plate gray. Then cut out eyeholes within the plate and add ears and a trunk cut from gray construction paper. A head-dress for that elephant can be made from different-colored construction paper and may be decorated with stick-on gems. Thin elastic is needed to create the plate into a mask.
Bangles- Bangles are particularly popular in India for accessorizing clothing and also to wear for dance. To prepare bangles, an adult should carefully cut a 2-inch-wide continuous circle from an old plastic bottle. The edges should then be smoothed with sandpaper so they are not sharp. Children can then decorate the bangles with paper, glitter, ribbons or stick-on gems.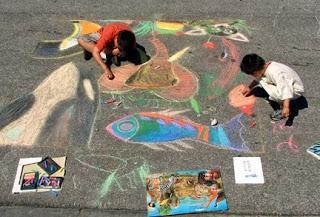 Rangoli- the most important holidays in India is the Festival of Lights, referred to as Dipavali or Diwali. According to Brighton and Hove Museums, a rangoli is "a brightly colored design created using different materials for example colored powders, seeds and grains, flower petals, pencils, pens and paint." These designs are typically displayed outside of homes to welcome guests throughout the time of Diwali. The tradition is in line with the story of the Ramayana. In this tale, the people commemorate Rama's return from exile with rangoli. Children can create their very own rangoli on paper or sandpaper using chalk. They are able to also create one outside on cement or concrete using chalk along with a flour paste colored with food coloring.
Applique- Applique is an art that's practiced on the east coast of India in Orissa. It is really an art form in which a bit of fabric is decorated. Most often a vibrant color of fabric is chosen and cut in to the shape of an oval, square, or rectangle. Then a shape or design (animal, flowers, etc.) are cut from the contrasting color of fabric. Then the shape is stitched onto the base fabric with different kinds of stitching. Sometimes small shiny pieces of glass or metal will also be sewn into the design. This craft might be attempted by older children who have some competency with sewing and stitching.