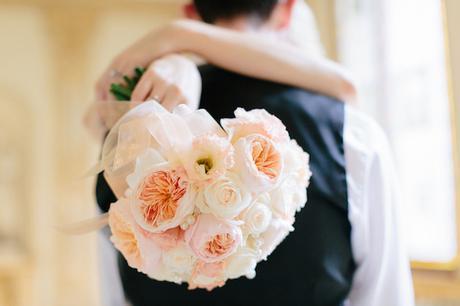 There are hundreds of wedding blogs out there. Some are simple little blogs run by one person and others are larger blogs with many writers and maybe even some big names in the industry backing them. Maybe you decided you want to start a wedding blog, but you want to find a different niche than everyone else.
Step 1- Be Prepared
You need to take some time and do some research on what blogs in the wedding field are already talking about (you don't want to always be rehashing something someone else has already said). You also want to find out what the cost will be, both monetary and in time.
Sure, you can find free websites, but will the allow you the space you need for all of the photos and stories you want to tell?
Step 2- What Will You Write
Determining what you will write about on your wedding blog will likely come from your own personal interests. Maybe you want to start your blog off as something personal, sharing how you are planning your very own wedding. But what happens after the wedding? Will you continue writing about weddings?
If you enjoy doing DIY, maybe you'll want a DIY wedding focused blog. Take some time to find out how many are already out there. people want to read something new and if you offer that you may find your blog becomes a hit.
Step 3- Get It Launched
Don't just set up a site and start telling people about it. Take your time and get your design and layout done, and get some articles and photos up there. The more of your own photos you can get posted the better. It helps make your site more unique.
You can start out with simple posts, maybe about local wedding venues or your favorite venues that offer more than other places. You could also start with anecdotes about your own wedding experiences, whether it was your personal wedding or some that you've attended. Just give people something to look at before you point them to your site.
Step 4- Share It
Once your site is live you want to not only make sure you keep it regularly updated, you also want to get it shared on social media so you have a better chance of attracting more readers. Post a new post daily, if you have the time and the contact. Otherwise three new posts a week can be a good jumping points.
Get on Facebook and set up a business page for your blog. Use Twitter to share new blog posts. You can even utilize Instagram to share links to your site and some of the great photos you've taken for your blog.
You may have a lot of competition if you decide to blog about we if you research and put your time into it you can make your blog something more unique than the others so that it draws in interested readers that want your advice on weddings.