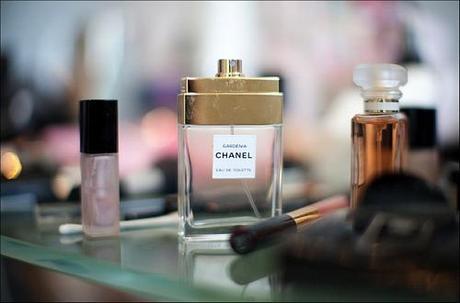 photo source: weheartit
Is it just us, or is choosing a new fragrance as exhausting as jean shopping? Yep, perfume picking can be a toughie. Do you go fruity and upbeat? Musky and mysterious? Clean and simple for daytime wear? Or an evening scent that won't be outshined by your head-turning outfit?
Oh, and then there's the whole matching a perfume to your personality thing (hence the term "signature scent"). So how does one even go about finding her perfect perfume scent? We've covered all the bases (or in this case "notes") and summed up the key components for picking a scent that's so you.
Here are a few easy, no-nonsense tips when it comes to selecting a signature fragrance:
Read on…
For the complete article go to Tips For Picking Your Signature Scent on GalTime.com! Crows' Feet, Cupcakes, and Cellulite has joined GalTime's Editorial Beauty Expert panel and is a weekly contributor (woo-hoo)!