Date: August 1, 2014
Posted by Litcom Team
No Comments
Category: ERP Optimization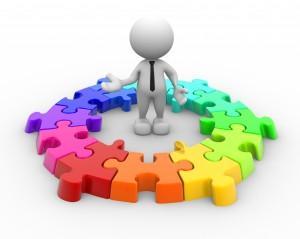 Are you considering the replacement of your organization's cash register and payment processing terminal with an integrated point of sale (POS) system, in order to take your business to the next level? Few purchases can have as dramatic an effect on your retail business as a POS system. A well implemented POS system can provide an organization with a new level of control over its operations, increase efficiencies and boost profits. In addition to efficiency gains over your cash register, POS systems provide information and reports that can help middle and upper level management make more informed business decisions. Below are 7 steps to choosing the right POS for your organization.
Step 1 – Do the necessary upfront research into POS vendors
Finding the right POS software for your organization takes time and effort. It's an important decision that will affect how your business operates. It is important to conduct your due diligence and investigate several companies.
Several questions to keep in mind while evaluating POS companies are:
Does it easily integrate with my current accounting and business systems?

Is the software customizable for my particular needs?

Can I see data and sell items from all my stores, distribution centers and partners?

Are there regular software upgrades?

What types of reports can I generate?
Step 2 – Take the appropriate time to review Service Level Agreements
When you buy POS software, you are entering into a long term relationship with a vendor. Understanding that you will be in continual contact with your chosen POS company for software updates, support, training, hardware and consulting should be an important consideration in your decision process. Take the time to make inquiries about support service levels.
Step 3 – Choose a POS system that works for your industry
Your organization is unique. As such, you need software that meets its specific needs. Many POS companies claim their system works for every business type (retail, restaurant, hospitality, etc.). Know what business issues you need to address with your POS in advance and then look for a POS that is geared to your organization's needs.
Step 4 – Prepare demonstration scripts and conduct vendor presentations using these scripts
Conducting vendor demonstrations is key to understanding how the software application will address your organization's specific needs.
Step 5 – Plan your vendor negotiation strategy
Understand the selected vendor's pricing model and establish your own negotiation strategy based on the particular needs and budget of the organization. It's essential to understand the multi-year pricing considerations in developing the overall implementation plan and budget.
Step 6 – Conduct thorough reference checking
Obtaining a list of references from the prospective POS software company gives you the opportunity to speak with someone that has used the product first hand. Taking the time to contact references and ask the right questions will help you select the right system and avoid any issues that could arise later.
Step 7 – Plan for the road ahead
It's important to think about the future of your organization. For example, if your organization has several retail locations in various geographic regions, how are the different locations integrated? How are menu items and prices changed for all locations? What are the costs associated with having additional locations? Purchasing a POS system can be a daunting process for any organization, but taking the right calculated steps will assist your organization to discover the POS that best fits its demands and requirements.

---
The Litcom Approach
For clients making new hardware and software decisions, Litcom provides independent advice and assistance. We have assisted our clients in evaluating and selecting enterprise wide business systems, as well as solutions for specific industry verticals, best of breed software applications and the hardware and network infrastructure required to support their business. To find out how Litcom can help your organization with its POS needs, please contact us at: [email protected]
Find out more about Litcom services
Contact Us
News Categories
Enterprise Security
ERP Optimization
Information Security Health Check
Information Security Program Development
IT Assessment
IT Management
IT Strategy
Merger & Acquisition Due Diligence
Post Merger Integration
Procurement Process Improvement
Project Management
SharePoint Solutions
Threat Risk Assessment & Penetration Testing
Uncategorized
Vendor Selection
Archives
August 2014
July 2014
June 2014
May 2014
March 2014
February 2014
October 2013
June 2013
May 2013
April 2013
March 2013
February 2013
January 2013
December 2012
November 2012
October 2012
September 2012
August 2012
July 2012
June 2012
May 2012
April 2012
March 2012
June 2011
May 2011
Stay Connected
265 Rimrock Rd., Suite 202
Toronto, Ontario M3J 3C6
phone: 905 763 8900
fax: 905 763 8233
email: [email protected]
Recent Posts
Tips for choosing the right Point of Sale System
The changing role of the CIO – An infographic
Don't overlook your organization's Procurement to Payment Process
Reference Links
About Us
Services
Partners
Grow with us
Contact Us
IT Assessments
IT Assessment
Assessing the Value of IT in your Organization
How can your organization benefit from an IT assessment?
Your Complete IT Assessment Guide