Let's face it, none of us like bugs or rodents inside our home. The sight of a spider or cockroach can have us fleeing for cover with a can of fly spray. Pest control operators make big dollars out of our hatred of all things crawly in our houses, but the reality is most of these critters crawl are quite easy to keep out in the long-term. Here are some tips and tricks to help pest-proof your home without paying expensive exterminator fees.
It may seem obvious, but the very best way of keeping your home pest free is to stop them from entering your home in the first place. Often bad weather will drive unwanted bugs and rodents into your home for protection against the elements. Installing screens to all of your windows and doors is probably the single most effective thing you can do.
Stylewise Security
offer lots of attractive options that can be modified to suit almost any sized windows and doors. These are an excellent option as they are made from mesh that is super strong and tear-resistant.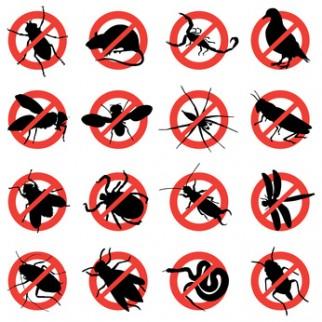 Image credit here
Seal It
Inspect your home for all openings where water pipes and electrical, television and phone wires enter your home. These are common entry points for pests. Ask your hardware store for a sealant that will suit your conditions. This may take a little effort but the results will be worth it.
Check for Cracks
The next step in pest-proofing your home is to carry out a thorough examination of the exterior for cracks. Pay particular attention to areas around windows, doors and fascia boards. Apply a healthy helping of clear silicone to any gaps you find. This will form an effective barrier without affecting the visual amenity of your home's exterior.
Cover Vents
Many homes have vents to facilitate climate control. While vents are necessary for the everyday functioning of your home, it's also where wildlife can make a nice home. By covering your vents and chimney with wire mesh, you'll stop the larger animals from setting up camp where they shouldn't.
Barrier Treatment
Another highly effective method of keeping your home pest-free is to have an exterminator apply a barrier treatment around your home. This is particularly advisable if you have a termite problem in your area. If you are having difficulty completely sealing your home from outside invasions, it is a good idea to create a chemical barrier to dissuade unwanted visitors. You can even do this yourself with most hardware stores or lawn and garden suppliers offering quality products and easy-to-use applicators. Be sure to wear a mask and gloves when handling any insecticides and follow directions carefully. Treat the base of your home and pay particular attention to doors, entrance ways and other openings.
Taking these steps will considerably reduce the likelihood of stumbling across unwanted pests in your home. If the worst happens and you do come across a stray spider or bug, your vacuum cleaner is an effective way of removing the problem. If all else fails and you do suffer an infestation, call your friendly local exterminator fast!
Thank you so much for stopping by! If you enjoyed this post, please join us on Facebook,Twitter,Pinterest and G+. Click on the buttons on the right hand side to follow us on these platforms.