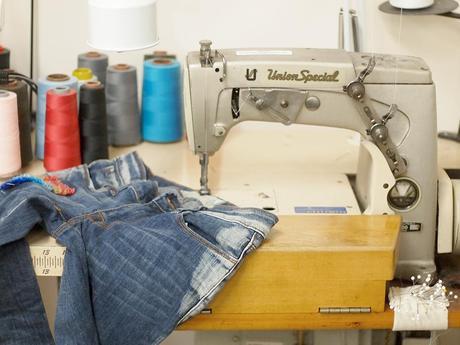 I know I am on a lingerie binge but I found something for you. Okay, maybe not you per se but I know there is a seamstress who will appreciate this post. Plus, I want this blog to be well rounded and talk about lots of sewing stuff, not just elastics, rings and sliders, and tricot.
Madewell's blog recently started series called Denim Blues that offers lessons on all things denim. In their inaugural post, they gave a tip for keeping jeans blue when washing – use vinegar. Yep, their denim designer, Tonya Wilson, said, "Wash your jeans with roughly a cup of household white vinegar instead of regular detergent to really help prevent color loss."
I've never tried this method, have you? If so, what was your experience? Do you have any additional tips?
See, even I find this post useful. Let's face it, I don't go around wearing only me-made undies. I wear jeans too!