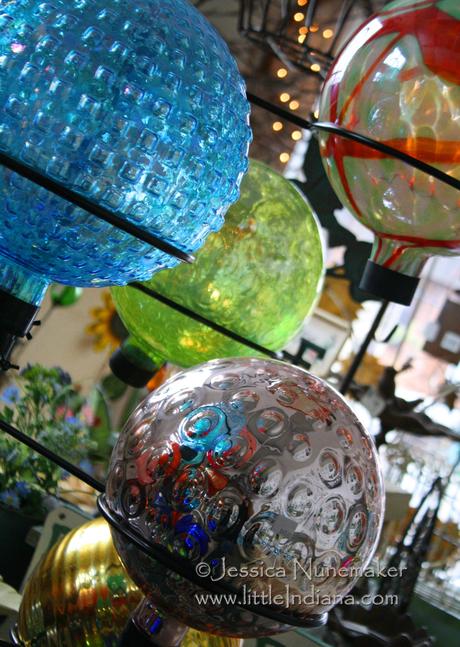 Step into Timeless Treasures in Wolcott, Indiana and I can just about guarantee that you will be wowed! This is an Indiana antique, gift, and garden shop that is, to put it simply: awesome. Lucky for me — hubs and I had ditched the kids and actually got to browse around for a change!
Timeless Treasures Antiques and More!

She's got a knack for decorating. Everything is arranged just so. Timeless Treasures doesn't just carry antiques (although she's got quite a selection of what she calls "shabby-tiques"), but plenty of new items mixed in there as well.
Antique or not, it looks so gorgeous and lovely you will want to buy it! Helpful hint: don't take your hubby along so you can. Hubs aside, we both found really neat things that Kid #2 would love to get toddler mitts on.
This is one shop it would probably be best to leave the little ones at home if you want to make it out with everything in one piece!
Inside Timeless Treasures
Kidding aside, Timeless Treasures antiques and then some has a spectacular range of goodies to buy. From the wine lover to the gardener, to those who like shiny chandeliers and jewelry, you will see something that will strike your fancy or make a great gifts (see, you really don't need those big box stores)!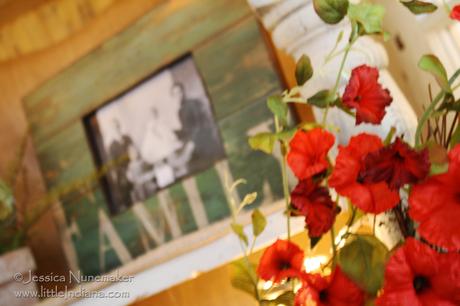 This Wolcott, Indiana shop is located in the very small (but tidy) downtown area. I think you'll be surprised by what you'll find in this Indiana town antique shop and more. There's more to Wolcott than you probably think!
…And Then?
Don't just stop at the shop! Absolutely you should go eat breakfast or lunch at the wonderful Wolcott Theater and Cafe and then head over to Timeless Treasures. It will be a day very well spent indeed!
See more Timeless Treasures and Wolcott, Indiana on my Flickr photostream.
Timeless Treasures
101 S Range St.
Wolcott, Indiana 47995
219.279.2148
Hours: Tuesday – Saturday: 10 AM – 5:30 PM

View Larger Map
little Indiana: Where to Stay, Play, and Eat in Indiana Towns. Discovering Indiana's best small towns!
Help little Indiana win a $2000 grant for web design tweaks and advertising. Simply click here: It will take you to a Page on Facebook. In the right-hand corner click the green "Vote Now" and you're done! Vote every day until April 15, 2011. Thanks!