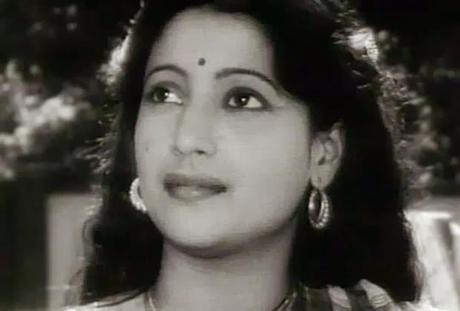 Bengali beauty Suchitra Sen passed away in the morning today January 17, 2014. An incomparable loss to the Bangla film industry. Today, in the morning a news popped up in my cellphone - "চলে গেলেন মহানায়িকা  সুচিত্রা  সেন" (Legendary actress Suchitra Sen passed away) . I instantly read it out aloud. My mother looked so devastated on hearing the news, she tried hiding her tears but failed. This reminds me of how a generation loved her. 
Suchitra sen had chosen a life of recluse, we always wondered why did she do that? And, now this "Why?" will yield no answers.  Though at times we felt irritated by the fact that she remained so secluded from the society, from her fans but then we always loved her. She has been the only actress who never played any role other than being the lead. 
She has passed away but she will always be remembered as the " Maha-Nayika" of Bangla cinema. Rest In Peace Suchitra Sen. 
এই  পথ শেষ হবে না....