Dead, dull and plain walls make your house- in particularly rooms gloomy. After a long tiring day at work, you obviously don't want to look around a dull and gloomy atmosphere. And psychologically it is a proven fact that the walls of your rooms play a vital role in cheering you up.
The home décor not only makes your living showcase a luxurious lifestyle but helps a lot in maintain your mood as well. Well, home décor can be changed on a frequent basis, but you might find it feasible to repaint your place in months. However, there are tricks and ways through which you can fill colors on your walls. Not just painting but also wall arts work accurately.
So, if you've white walls at your place and want to play with the canvas, below w provide you ways you can create your own design. Not just white walls, but if you are thinking of getting whitewash done at your place, scroll down to read more!
Red and Blue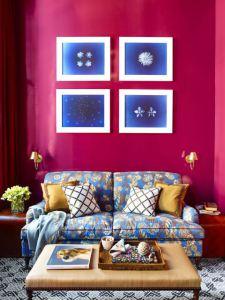 Deep rich colors like- shades of red, dark shades of pink and royal blue on a single wall plays as a rich background to add on few decors like- paintings. All you need to remember is to pair the perfect combination.
Light and Bright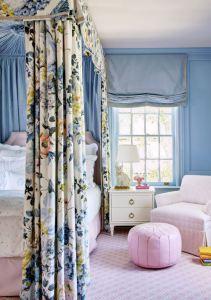 When it comes to decorating a girl's room. You don't always need to add that pink color. Yes, one can always combine it with others but gone are the days when a girl used to love the all-pink room. Floral and light blue shades work great for the room. Add layers of curtains on a plain wall to frame a window.
Deep Green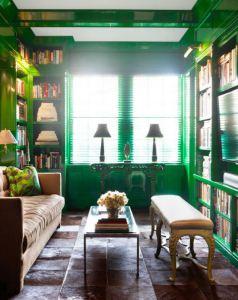 Ever imagined that the walls of your study would look so lively with green color walls? When the sun rays fall on the walls of the study the surrounding will seem to you so serene that you'll enjoy your reading time all he more!
Peacock blue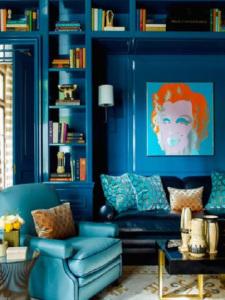 When you are up to change give your living room a makeover, consider peacock blue as an option. Peacock blue is one of those colors which will make your room speak for itself. Hang a European wall art, or in that case a geometric one with subtle colors and see it for yourself.
Dark Colors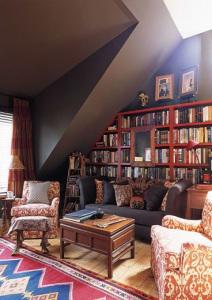 Not just light and bright colors but dark colors also add on to the wall designs. Dark colors like browns and maroons are perfect for your bedrooms to provide you a cozy atmosphere.
When you have got white walls, all you need to work on is the curtains and wall arts. The painting with wooden frames makes your wall look more on the luxe side. Velvet curtains, floral designs play a great role in enhancing your room.