Courtesy of David Grandey of All About Trends
And of course here is our AAPL chart for the day because an AAPL a day keeps the doctor away.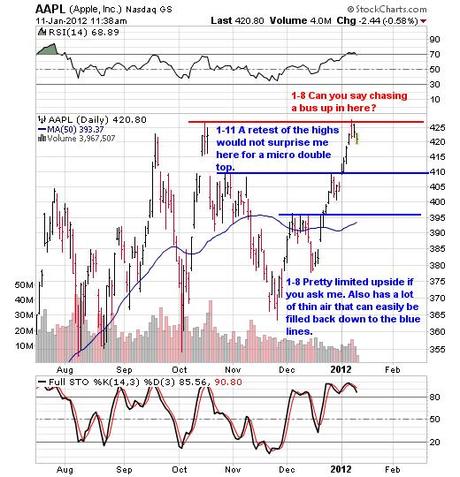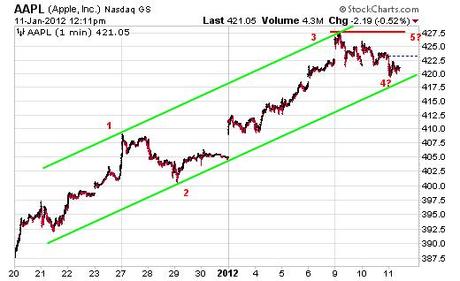 1-11 See that POH forming on the micro chart just above? That's why I said in the daily chart that it would not surprise me to see a retest of its highs. I haven't looked when earnings are due yet but I'll say this- IF AAPL stays up here into earnings and pops on earnings?  I'd seriously consider fading (selling and selling short for a scalp) that  pop (gap).
To receive our free report — "How To Outperform 90% Of Wall Street With Just $500 A Week", like us on Facebook or sign up for our free newsletter.