Having my first series of Plus Size Boudoir photo shoots is right up there with top moments in a girls life this photo below expresses whole heartedly how Special I felt on this Amazing Day!!! (Like a famous princess duh)

Dawn Kelly Photography
This Boudoir Session was  up there with Major Life Events for me:                                             
weheart it Photography Pic SO CUTE

Wedding

Birth of a Child

Engagement

Baby Shower (not in that order haha)

---

 All the feelings you have on the anticipation of a big day like your wedding, I absolutely felt prior to the photo shoot with Dawn of Dawn Kelly Photography.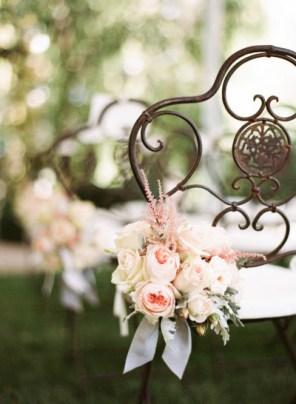 Pretty flowers from We heart it
First I was elated that she was seeking plus size women to pose for Boudoir photo sessions and that she wanted to use me just upped the feelings of anticipation!
I tried lining up Hair and makeup and just like Hollywood sometimes those things fall through when you least expect, or everyone is busy! And that's ok! I did my own hair , makeup and lashes for the shoot and I was pretty Amazed at my own results!! Not bad for a first timer…I had to pep talk myself, "you paint faces all the time, you paint makeup on Art, just put on your fave YouTube makeup guru and do it girl!"
---
Dear Diary,                                                                                                           1/3
Omg so I'm driving to my photo shoot I'm feeling nervous…what is it going to be like? Will the photographer like any of the choices of Beautiful Lingere I'm bringing from Hips and Curves? Will I be able to stand in these heels I got just for the shoot for any length of time?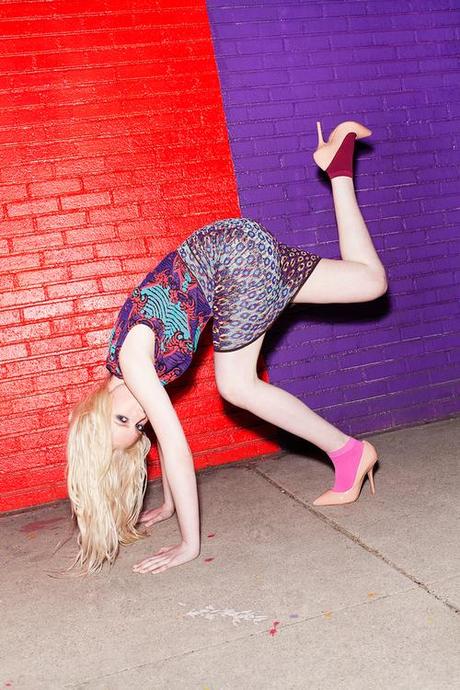 LMAO Weheartit
will my pix come out like this? Crazy poses because I absolutely do not KNOW what I'm doing!!?!!?
Totes
Freaking
out
Man
I PULL INTO THE DRIVEWAY!!! HERE COMES FEELING SUPER NERVOUS! COLD FEET!!! Secretly considering driving back home and saying uhh I got lost and stuff …but braved it…knocked on the door…was greeted by Dawn of DawnKellyPhotography and felt immediately relaxed! 
---
"Dawn was fun and sweet and I was the second model being shot, so I got to ask the model how her session went and get the scoop which in turn made me feel more comfortable!"  xoxo Sugar

---
Dear Diary,                                                                                                               2/3
OMG so after I get inside and we make introductions, I'm told my makeup looks on point and she doesnt even need to touch me up! (my hair that's an entire diary entry in and of itself)
I lay my sexy lingerie out, the photographer, Dawn pics what she wants me to use for the first pic  and really likes that I brought a Guitar as a prop!
ROOM ONE:  Shine Bright Like a Diamond
We get started in the what I call Diamond Room, the wall is covered with a beige and light brown alternating diamond pattern that comes out looking pretty cool in the pic!  This was the front room, where beautiful natural light came in even though it was a gloomy-getting ready to rain-day.  Dawn had a bright lamp that she shined on me as well.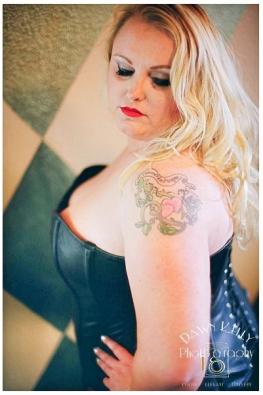 Diamond Room
         Items in pic:
              Hips and Curves Black Leather Corset with Metal Closures and tie up back.
Falsies and MAC lipstick
Tatto's are Real
 A Rock Star attitude!!
Dawn helped multiple times with my wardrobe and putting things in place.
"If you can get past the first few shots and poses you can get through the entire shoot and feel your nerves and worries melt away with every snap of the camera. If your lucky you will have a fab photographer like I did who really is awesome"~xo Sugar
---
ROOM TWO: The Billiard's
We had a costume change and headed to the billiard room!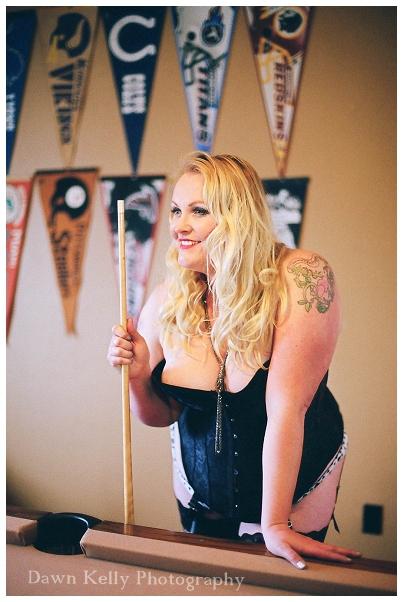 Billiards Room
This is one of my favorite photo's from my Boudoir Session!!
I Love my genuine smile because we were goofing around! A photo tells a story, and in this case this photo is telling you how completely relaxed and awesome the experience was for me! And it might be telling you my boob popped out on more than one occasion…BAD PUPPY!
Items in photo:
Hips and Curves Lace, metal closure Corset w/ Built in Garter
Necklace by model
Thigh Highs -Hips and Curves
Topped with Bandelettes Thigh Bands
Panties-Fredericks of Hollywood
Beauty-Born with it
This was midway through my photo session and I was feeling confident and comfy with everyone at this point!
---
ROOM THREE:  The Bedroom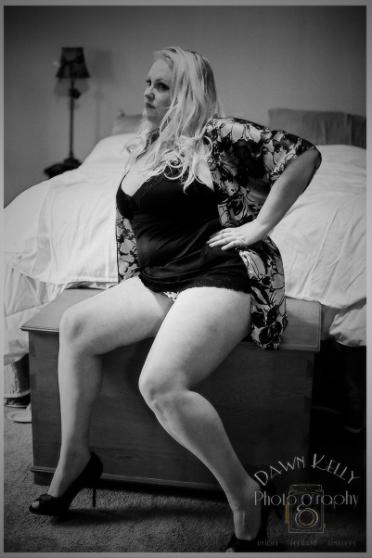 Boudoir
This was the quiet spot for photos and the last room before I braved the bubbles!  This was also the funniest room because Dawn literally got down next to a cat box to get her shots!! LOL It was freaking hilarioius!
---
THE BATH:
I was asked to do the Bath scene after my first outfit change…I laughed and agreed to do it! I didn't realize I would be getting COMPLETELY Nude in that bath!! haha It was really warm and full of bubbles, it was Dawn and Model 1 (Nicole) with us in the tub , they lit candles and poured bubbles over me to cover my goodies…LMAO goodies…literally just LOL'd
It was so funny because these were two women I had just met that day and I end up nude in the tub covered in bubbles with candles…I'm sure men are like "I told you that's what chicks do!!!" I'm sure they wish they could have been a fly on the wall for these sexy steamy photo shoots!!!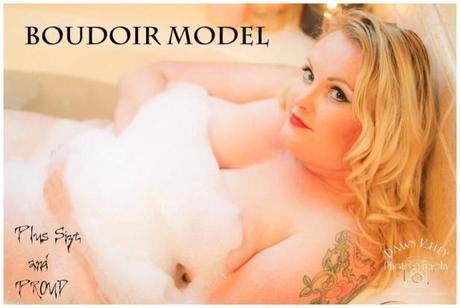 Items in this photo: Just Beautiful Sexy MOI!
---
Dear Diary,                                                                                                            3/3
I CANT BELIEVE I DID IT!!! Looking back as I'm heading to my car packing it up getting ready to head home…it was so fun!! I had so many laughs with those girls, both such sweethearts. It's crazy how one day can change you so much!  I really needed to be reminded of how Beautiful I am!!
As I drove away the song by Demi Lovato "Neon Lights" Played on the Radio and I smiled so huge and was left giggling full of Glee…I"m shining like Stars I'm beautiful RIGHT NOW!!! <3"><3"><3"><3"><3
BESTILL MY HEART CUZ ITS FREAKIN OUT!!!!!
 This experience will be in my heart always and forever!!!

My toddler looked at the pic of the beautiful ladies in their swim suits and said "Hey Mommy Suit on I LIKE THAT ONE!" AWE <3"><3"><3"><3"><3

EVERY BODY!
Thank you so much Dawn Kelly of Dawn Kelly Photography it was an experience of a lifetime!!! I freaking LOVE YOU and your awesome Photography Skillz!!!
xoxo Sugar