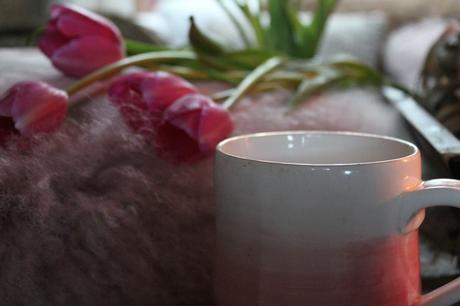 It's that time of year when

I have a hunger for some pink in my life!


I'm sure it has a lot to do with celebrating my darling daughter's mid January birthdayfor the last 25 yearswhen more often than not it was always pink themed.
And then there is Valentine's Dayjust around the cornerwhich always comes to Southern Californiawith a whisper of spring!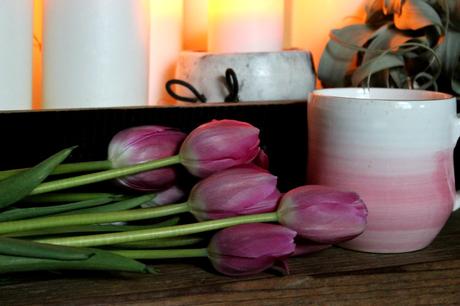 I always edit my home of almost all colorafter the Christmas holidays to have a refreshing January paletteso adding in a little pink can go a long way in  my neutral spaces!
This new lovely pink coffee mug  is from Anthropologie.I bought just one to use during my

 morning ritual of 

coffee, candles, fresh flowers and gratitude 

before sunrise.

(I still love the ritual on mornings that are past sunrise)

What joy a new  mug can bring on a daily basis.
This quiet contemplative ritualis one of my very favorite parts of my day.Everything is so quiet and calmwith all the promise of a brand new day.


For me getting up earlyto take the time just to enjoy my surroundingsand focus on all that I have to be thankful for

is an empowering and self affirming start to the day.


Over the last few yearsI have spent much time

 getting my mind to focus on the good in life

and to let go of what  I can't control or effect.
Yes, a lot of what I am sayinghas  to do with letting go of my childrenhappily reminding myselfthey now have lives of their ownand that

I have much to do in taking care of my own life.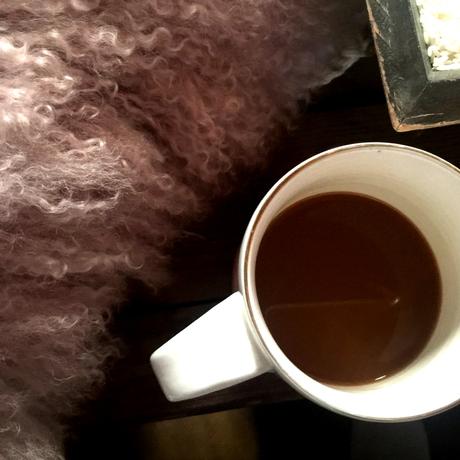 Adding in new little bits of seasonal beautyis another way we can

Crown Ourselves

with self care.


Taking time to beautify our surroundings

in even the smallest of ways

is a visual form in self respect.


An easy way to lift our spirits.I get out of bed with a bit more bounce in my stepknowing I have a beautiful spot to begin my day!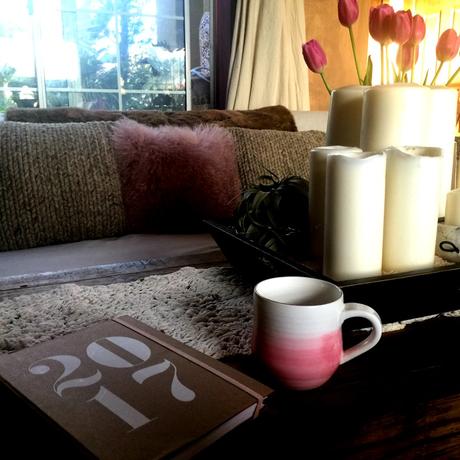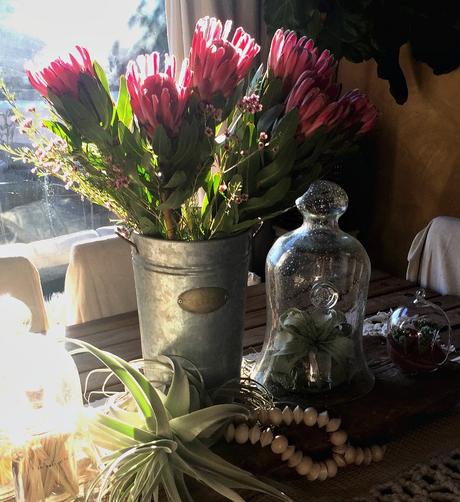 For the dining room centerpieceI have simply added in a tall vase of pinks.I have been so happy with the neutral structureof this centerpieceit has been evolving seasonally since it's fall inception.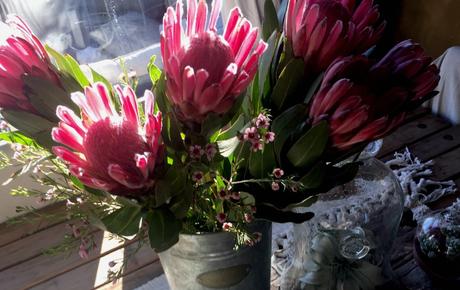 I get so much enjoyment from seasonal fluffingand I have been able to make the very most with my time and money in that regard.These flowers for instance were a bargain from Trader Joe'sthat went simply into a galvanized floral bucket.This simple arrangement has lasted almost three weeks!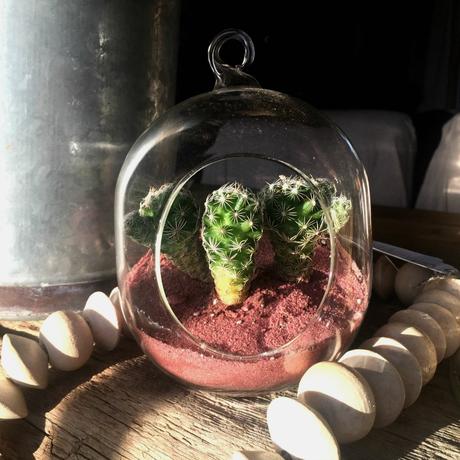 I added some pink into my succulent orb.A little more work than the flowersbut I do love the bit of pink used  in an unusual format.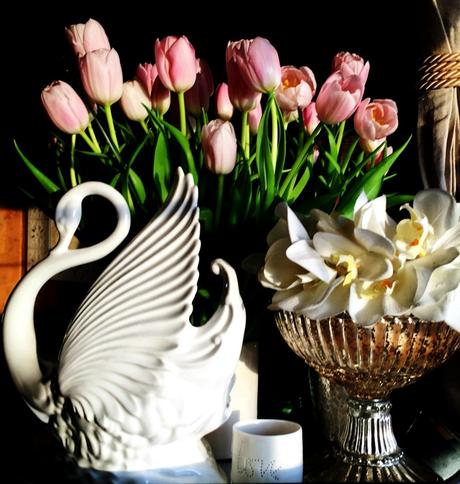 I added some pink tulips to my bed table upstairs.Right now tulips are on the top of my list for favorite seasonal flowers!I love to buy them tiny and tightand watch them grow over the course of a few days.After their full bloomthey take on some beautiful wild draping.This bouquet lasted well over two weeks!


My favorite project recently has been changing out this stairway wall.The whole 22 years we have been in our little housethis wall has had pictures of our children.Most all of them when they were small.
One day I realized walking by them only made me sadlike it was a shrine to a life that was no moreas they had all flown and grown

(and they hadn't been that small for a decade when they were here)

So I took them all downmoving some to a smaller wall leading into my bedroom.Packing away others.
I can't tell you how great that felt!

It was a visual reminder 

that new chapters are happening.

I have not been left behindbut rather I am ushering in exciting new chapters of my life.
I don't need pictures up of my children when they were little.They are no longer those peopleand I absolutely love the adults they have become.
Growing my new collection of art work reminds me dailyof the beautiful opportunities life still has to bring.
May I leave you with the idea that

our personal spaces are an important aspect of self care

and 

learning to Crown Ourselves.

Taking time for beautyeven if it is a single flowercan be a visual reminder of our own personal worth.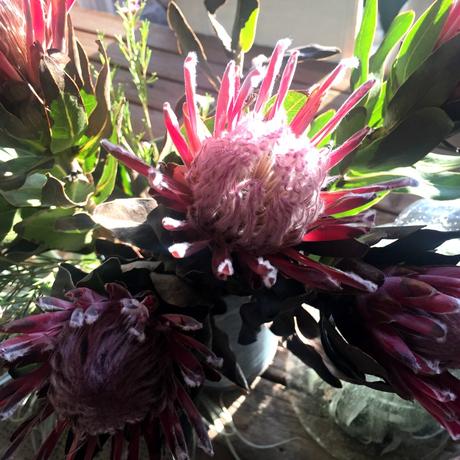 As always my friends


I wish you love and joy

as you style your life