I wanted to drop in and give you an update on the renovations.  The tile is going in as we speak!  We chose a charcoal gray porcelain tile (
Flint by floridatile
) and had it installed in a staggered pattern.  We're carrying this tile throughout our kitchen, foyer, and a hallway.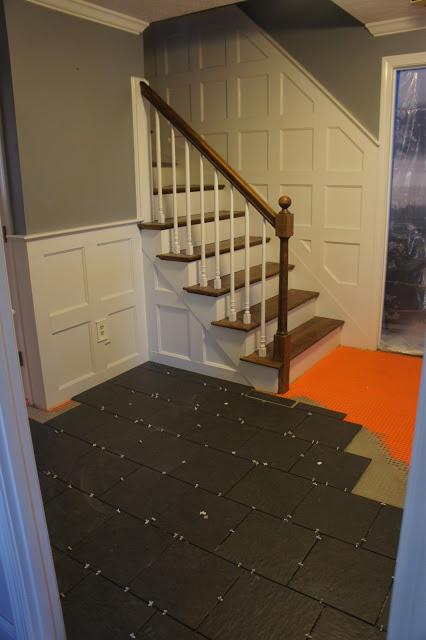 Foyer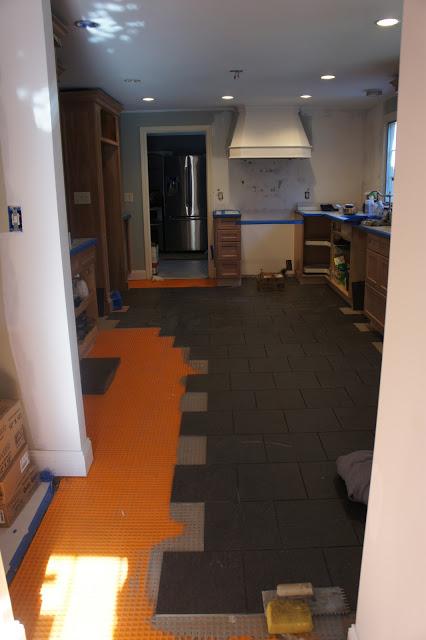 Kitchen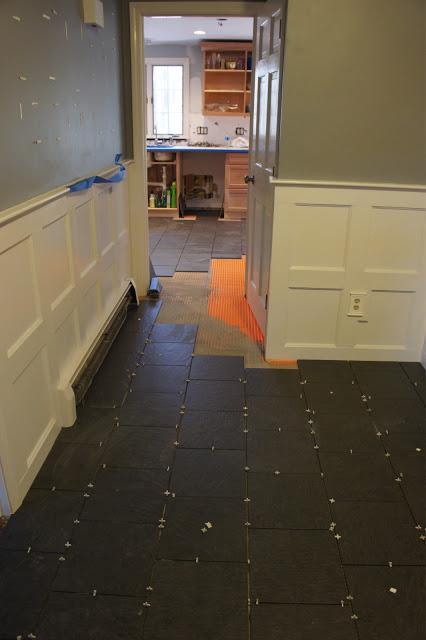 Foyer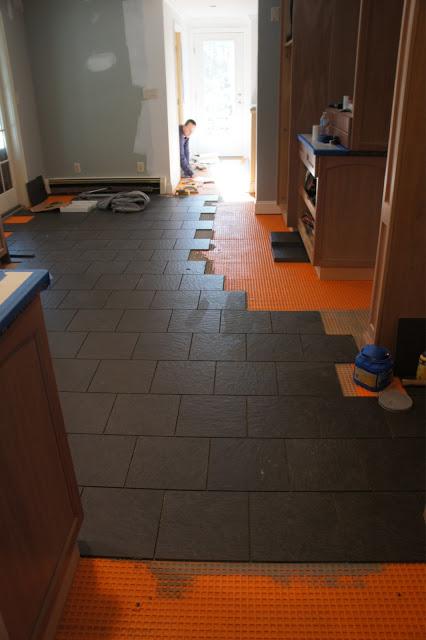 Kitchen and hall
With all the finish work still left to be done (like painting the kitchen cabinets white), it's a little hard to visualize the final product, but I'm really liking it so far.
In the half bath/laundy room we went with the
Carrara Bianco Polished 2" Hexagon Mosaic Marble tile
.  It's so shiny and pretty.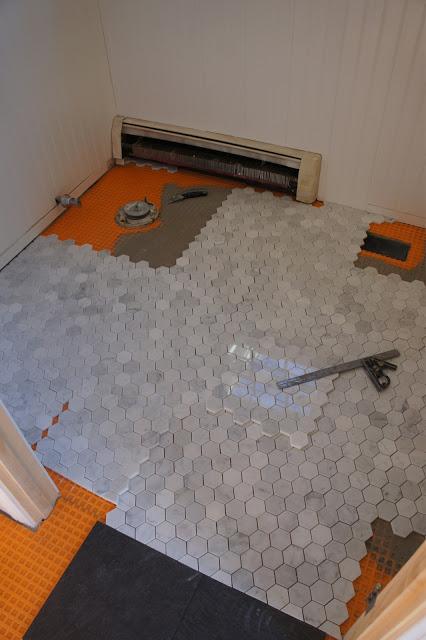 Half bath/laundry
The countertop going above our washer and dryer was installed as well as the bead board and some cabinets.  I'm thinking about adding some shelving between the cabinets.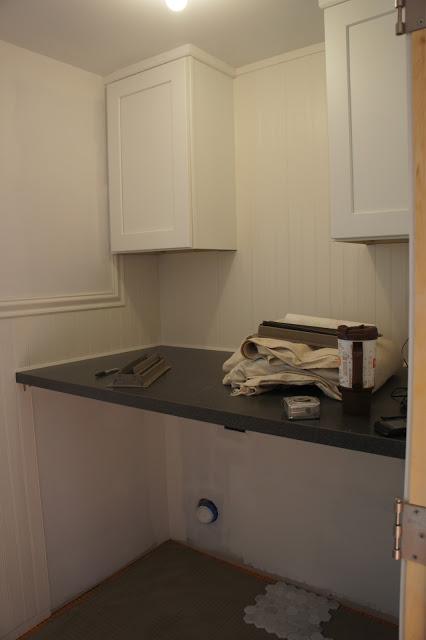 Half bath/Laundy
The french door was installed as well.  I love all the natural light that floods in!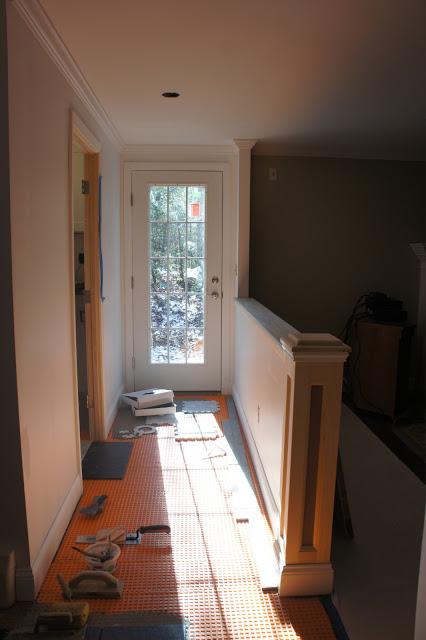 The custom pillar on our half wall is finished too - just needs a little paint!  We didn't end up having to go all the way to the ceiling with it which is great.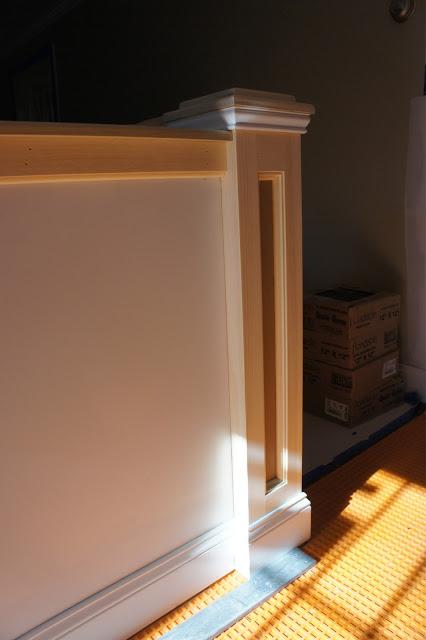 So that's about it for now.  Tile will be wrapped up next week then comes painting the cabinets and the finishing touches.