Hi Guys!! It's been forever!  I never really planned to take so much time off, but it turns out I really needed it.
This year has been CRAZY, but things are finally settling down.  Most exciting is I bought a house in Maine with my boyfriend, Matt.  It's a 1940s Cape Cod with lots of charm and potential.
After much thought, I've decided to retire Home with Baxter.  I met so many great people through this blog and I couldn't have imagined the opportunity and joy that it brought me.  As silly as it sounds, it really changed my life!  That being said, I'm ready to close one chapter and move on to the next.
I thought what better way to do that than with a new blog!  I hope you'll come visit me at  

Project House to Home

 where I have a new house and all new projects to share!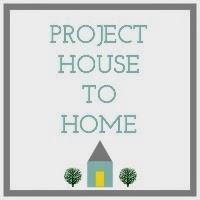 Thanks so much for all your awesome support even when I was MIA.  :)