Wow! Christmas is around the corner isn't it? I am soooo not ready.  I seem to be procrastinating everything these days! Yikes!  I decided to get busy and make another Christmas card.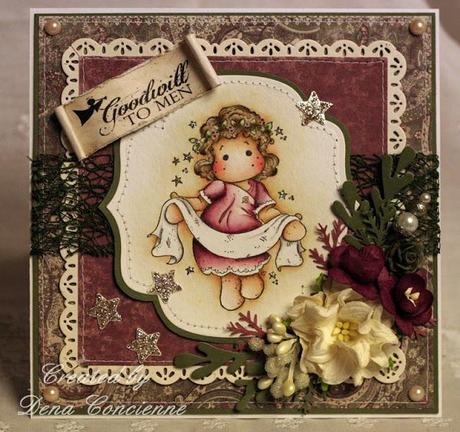 I guess it's obvious that I LOVE this Maja Design paper.  My very sweet friend got it for me and now I just can't put it down.
I also LOVE the Nativity collection from Magnolia! These are right up my alley although I didn't buy but two haha! I knew I wouldn't have time with all the others I have bought and haven't used yet.  I thought this little cutie was a beauty though and had to have her. She is called Tilda with Banner.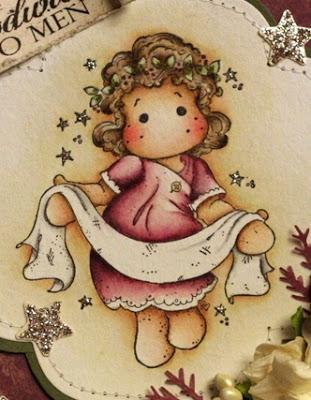 She has been colored with distress inks of course.  I used Aged Mahogany mixed with Dusty Concord to get just the right color and some black soot in the shadows.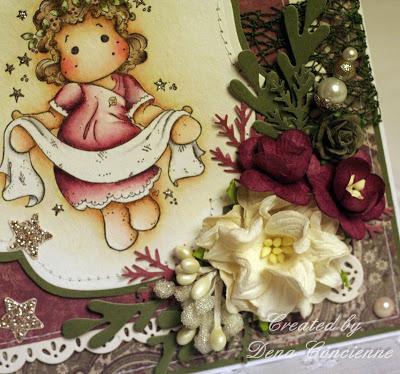 My flowers are from Wild Orchid Crafts along with a beautiful pin a friend made me last year and some of those cool berries from Magnolia.  My sentiment is from Whimsy stamps.
I would like to enter this card into the Tilda's Town challenge.
That's about it for me today! I hope you enjoy your Wednesday.  The hubby and I are going Christmas shopping today.  I don't like to go on the weekends, way too many people for me haha! We'll see how much we get done!
Hugs to you all!
Dena