Happy #WeddingWednesday! I'm hoping I will get the opportunity to execute a "bundle" type invitation suite this season.
There is something nice about guests having to "untie" or "unpack" your wedding invitation and enclosure cards. There is also a pulled together look that rivals what a more traditional pocket does. I've seen so many cute ones, hoping I can create a special look as well!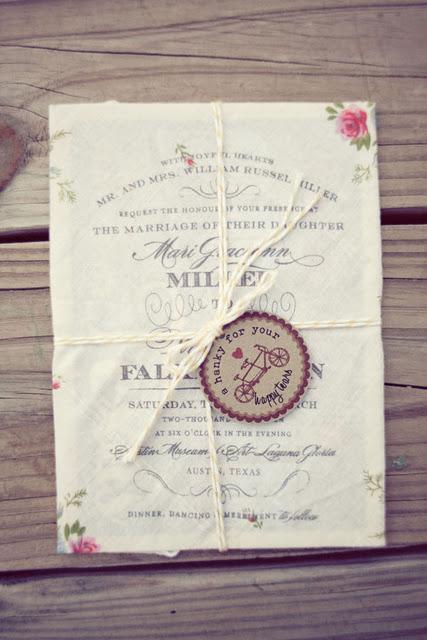 From: A Crimson Kiss
From: Serendipity Beyond Design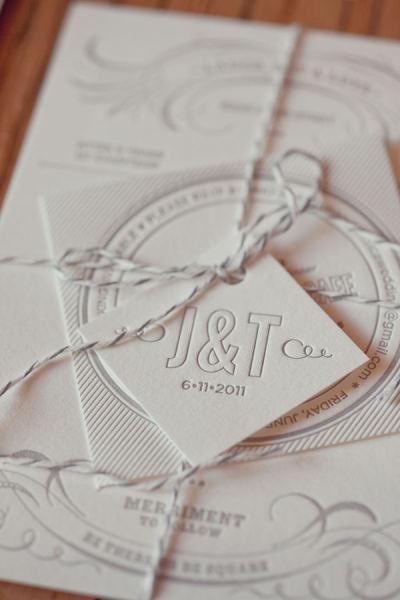 From: BlissEventProductions.com
From: AtheneumCreative.com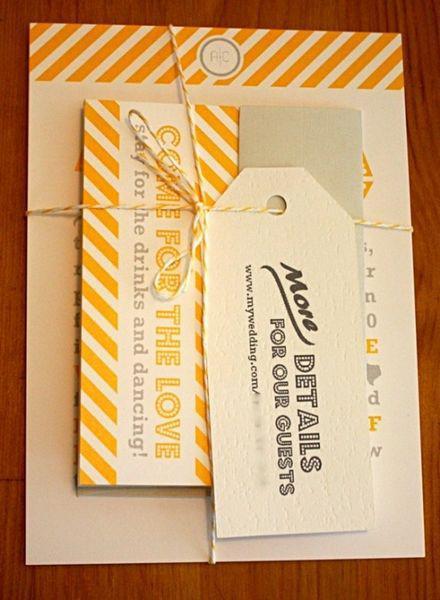 From: WeddingBee.com
Enjoy the day guys, I'll be back on Friday!
--ct