Thuy & Andrew's wedding invites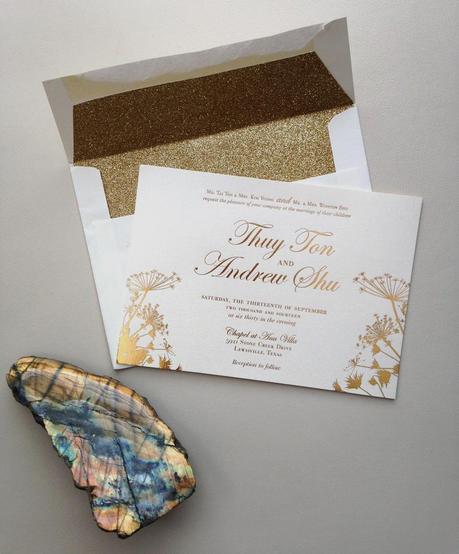 In September, my friends Thuy and Andrew got married. I had made the jam jar favors for their couple's shower back in June. I had the honor of designing their wedding invitations as well (Oh, and I got to be a bridesmaid, which was a lot of fun)!
Thuy wanted gold! Shiny, sparkly, glittery gold. At first they wanted their invites to look art deco. But after reviewing some options, they decided for something more classic, that would allow the gold to shine. This is the final invitation design we ended up with.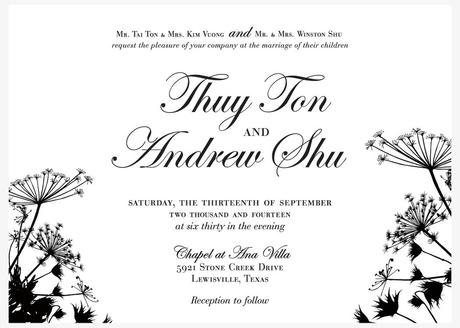 They decided to get the invites printed with gold foil, which ended up being a great touch, since it allowed the gold to really stand out (I've seen invites where they print in flat gold ink, and it just doesn't pop as much as when you do gold foil). Thuy bought glittery gold wrapping paper and created the envelope liners herself. I really liked how that tied the invitation suite together!