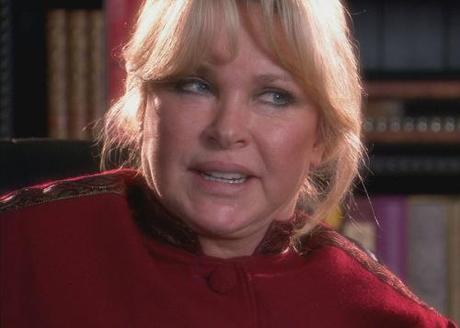 The Olympian: Apparently J.Z. Knight has lost her taint — or at least her money has.
Two years after the Washington State Democratic Party was shamed into declining a $70,000 donation from the Yelm-based cult leader, the Thurston County Democratic Central Committee has accepted a pair of donations amounting to almost as much.
According to the Washington State Public Disclosure Commission's website, Knight made a $50,000 contribution on Feb. 25 and donated another $15,000 on March 24.
The Thurston County Democratic Party did not respond to a phone message about the story.
Up until 2012, Knight had been a reliable donor to Democratic causes in Washington state. But party leaders were mortified when the Olympia-based Freedom Foundation made public a series of videos on which Knight launched into profanity-laced tirade against Jews, Catholics, gays and Mexicans.
In one, she  referred to, "…the invasion of the Mexicans who just breed like rabbits." In another, from the same event, Knight says that "all gay men were once Catholic women."
Under intense pressure from Republicans, state Democratic Dwight Pelz said, "While we did not solicit any contributions from J.Z. Knight at any point, it is important that we make it clear that we view her comments as offensive and do not condone this kind of vitriol."
Pelz refused Republican demands to return the money to Knight, however, opting instead to donate it to the Anti-Defamation League and an organization supporting same-sex marriage.
"In doing so," he said. "We want to make it absolutely clear that we do not support Ms. Knight's views, nor do we believe they have any place in civilized discourse."
Knight also made a $3,600 donation to Thurston County Commissioner Sandra Romero — who was videotaped attending one of Knight's speeches at her Yelm headquarters — as well as $1,800 donations to Supreme Court Justice Susan Owens and Democrat Bruce Lachney, who ran unsuccessfully for Sen. Randi Becker's seat in the 2nd Legislative District.
Romero grudgingly returned her donation, as did U.S. Rep. Denny Heck, who also originally took Knight's money.
A $50,000 donation to President Obama's re-election campaign was not returned.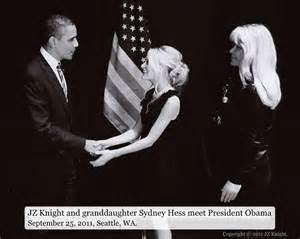 A spokesman for Knight said at the time, "J.Z. Knight is a private citizen and like, all Americans, has the right to support the candidates of her choice. J.Z. Knight is very concerned about the choices in this election, nationally, statewide and locally. She supports the rights of women, the poor, the elderly, the middle class and the environment."
Knight, who claims to be able to channel a 35,000-year-old Lemurian warrior named Ramtha, operates the Ramtha School for Enlightenment in Yelm.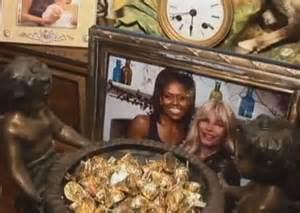 DCG