That's how much was stolen from US consumers this week by the crooks who run their usual scam at the New York Mercantile Exchange (NYMEX) – the traders who set the price of our nation's oil and gasoline.  The genius of the crime is that you, the American Consumer, only lose about $10 so: who's going to notice?  Who's going to complain?  
And that, my friends, is how they get away with it!  
Americans used 10% LESS oil and gasoline than we used last year, when oil was $85.04 per barrel.  Refineries used the same amount of oil as they used last year to stock up for the holiday weekend, despite the fact that we have 31M MORE barrels of oil in inventory than we did last year.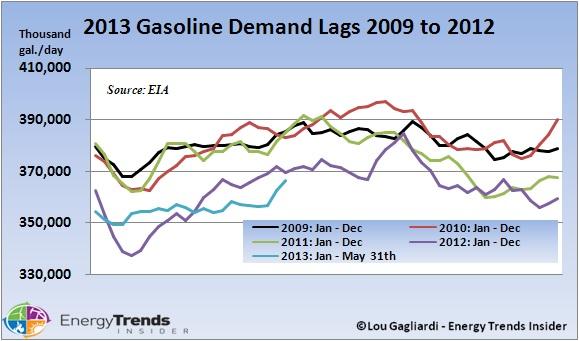 The refiners supplied 1.7Mb LESS refined products than they did last year but, somehow, there was a net draw in inventory reported of 14.7 Million barrrels and that was the excuse they used to send oil prices back to $102 per barrel at yesterday's close.  That's another $6 higher than the $11.32 higher than the $85.04 we paid last July 4th so now it's $15 PER WEEK being stolen from you – and THAT's assuming $85 a barrel is a fair price in the first place!  
Of course, if you have two cars, then you're losing $30 a week and that's $1,560 a year – do you care now?  
I'm sure you've heard that US Oil Production is on the RISE.  In fact, we are now producing 7.267M barrels a day, that's up 19.2% from this time last year, adding 8.2M barrels a week to our supply.  That may lead you to ask the question – if we are producing 20% more oil than last year and using 10% less oil than last year – how can our inventories of oil be declining and why the heck is $1,500 being stolen from my family?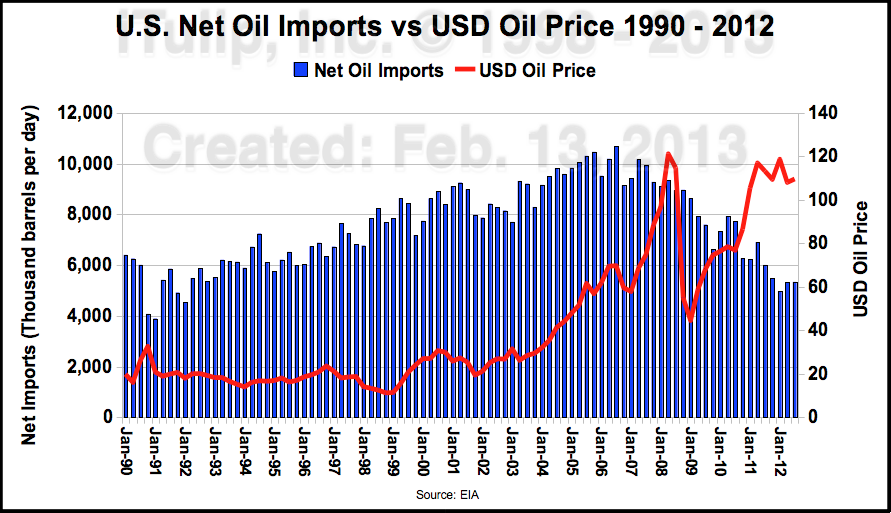 The answer is surprisingly simple:  IMPORTS.  The same crooks who set the prices on the NYMEX by creating BILLIONS of fake orders each month also CANCEL so many
…
You must login to see all of Phil's posts. To read the rest of this article now, along with Phil's live intra-day comments, live trading ideas, Phil's market calls, additional member comments, and other members-only features -
Subscribe to Phil's Stock World by clicking here
.
To signup for a free trial membership, click here.