HIT ($47, now $54), GE ($19.20, now $19.53) and SHAW ($31.50, now $33.87) – From the main post
FAS Apr $32 calls for .80, now .45
TBT June $35 puts sold for $1.72, now $1.23
TBT June $32/37 bull call spread at $1.90, now $3
NCR Oct $16 puts sold for $1.10, now .86
EWJ June $10 calls at .58, now .93
FCX Jan $45 puts sold for $5.85, now $4.15
BTU 2013 $50 puts sold for $6, now $5.40
BTU Jan $65/80 bull call spread at $6, now $7.20
QQQQ 3/31 $53 calls at $1.48, now $2.73
Most of those trades are stocks we track all the time.  We were mainly in cash and we were READY, WILLING and ABLE to take advantage of the sale that was being thrown that day (read post for the set-up logic on the day).  This is simply following Warren Buffett's advice to "Be greedy when others are fearful."  Today, as we get back to the levels we were last fearful at to the upside – I will remind members that the rest of Mr. Buffett's statement is "Be fearful when others are greedy."  Today is a great day to take some cash off the table as we retest our Breakout levels – just in case we don't make it!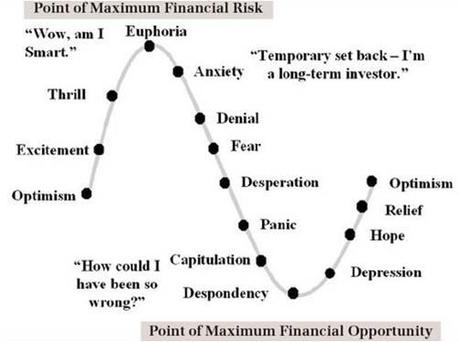 Cash is nice, cash is good – cash leaves us flexible and allows us to take advantage of unexpected opportunities like the one we had last Tuesday and Wednesday.  Panic is for people who are fully invested and under-hedged – NEVER be one of those people, please….
The cycle on the right has been true for hundreds of years but only recently have our markets moved from Despondency to…