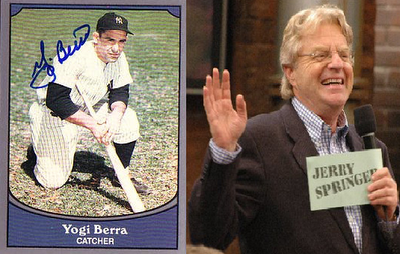 If there was a sport that included chair throwing accuracy and the precision of paternity tests, Jerry Springer may have been an All-Star.  But there is
only one thing
that made Springer's path to fame possible, and that is the New York Yankees.  Jerry Springer eventually went on to become Mayor of Cincinnati and have his own trashy talk show for 20 years.  But before that, he was just some lonely kid with a dorky British accent, growing up in Queens.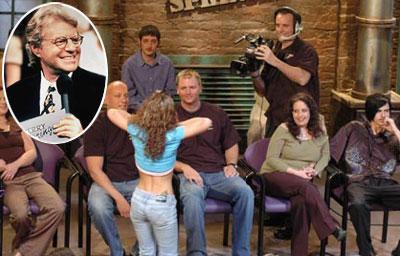 Gerald Springer arrived in the United States as a six-year-old, after his parents fled England as German refugees during World War II.  In 1950, when he began attending school, he dressed in typical English attire, including blue shorts, a jacket, a bow tie, knee socks, and a beret.  Yes, a beret.  Obviously, he got the crap kicked out of him on the playground.  They ripped his suit and made him cry, and he refused to go back to school.  Instead of allowing their son to be bullied into submission, Jerry's parents took matters into their own hands.  His mom began inquiring about how Jerry could assimilate and be accepted by his peers.  She was given one piece of advice:
American boys love baseball
.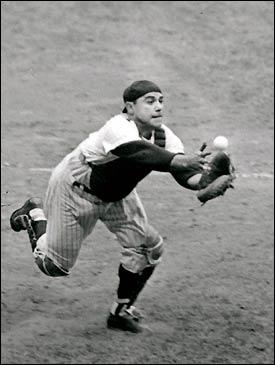 So Mrs. Springer went on a mission to find a "baseball outfit" for her son.  At Gertz department store, she purchased a small Yankees uniform sporting Yogi Berra's now-retired #8.  She had no idea who the Yankees were, nor did she really care.  But Jerry wore the uniform to school the next day and no one touched him. In fact, the kids were so impressed that he had his own Yankees uniform that Jerry Springer started to become popular.  So he basically wore his uniform to school every day throughout first and second-grade.  I never thought I would find anything about Jerry Spring "precious," but I mean, that is pretty damn adorable.  Springer has been a Yankees fan ever since. 
And when I say a Yankees "fan," I mean a die-hard.  Even as an adult, Jerry attended fantasy camps with Mickey Mantle, Yogi Berra, and Whitey Ford.  During one camp, he won the "Iron Man" trophy for catching a doubleheader each day for an entire week.  During another camp in 1988, Springer even caught for Ford while Mantle was at bat.  He nearly wet himself:
My glasses are fogging up because I'm starting to well up, and I can't stop shaking.  I run out to the mound, and Whitey, in his thick New York accent, says, 'Whattdya doin'?' I said, 'Whitey, I can't stop shaking.' So he rooooolled his eyes, put his arm around my shoulder like I'm a little boy, standing on top of the mound, and he says, 'Get the blank behind the plate. Mantle hasn't hit in 20 years, and he's skunk drunk.' . . . So I get back behind the plate, and [Mantle] flew deep to left. It doesn't get any better than that.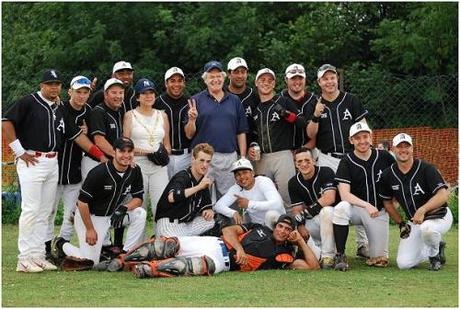 It really doesn't.  Who would have ever thought that Jerry Springer is actually a cool dude? And he is funny, too! When asked if he would support the inclusion of chair throwing as an Olympic sport, Springer quipped: "Well, no. Because in some Oriental countries, it's bamboo. In some countries, they have to throw a heavy wood. In other countries, it would be light. It's not an even playing field. So until they can correct that, I would say that chairs should stay on the floor."  It is unfortunate that when we think of him, we are only reminded of American television at its absolute worst. I was never a big fan of
The Jerry Springer Show
, but I am a fan of any badass New Yorker who bleeds pinstripes.  It is clearly time to gather up all of my baby daddies and give Jerry a call.