Welcome to another week of Throwback Thursday. Below are two posts from a year ago this week that I know you will enjoy.

While putting my outfit together for the event I thought about the process I go through when styling an outfit of my own. Here are my tips on how to change up your basic work looks using accessories because, after all, the key to a great look is all in how it is finished. Read on.
How to Mix Silver and Gold Jewelry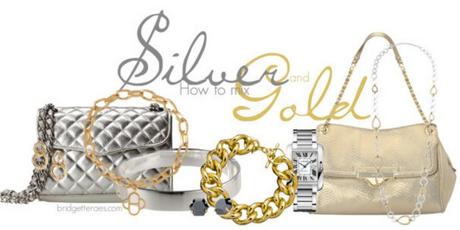 Despite the loosening of metal mixing protocol, it still doesn't make it any easier for most women to figure out a how to mix silver and gold jewelry in a way that looks purposeful and stylish. In today's accessorizing post I am going to give you my tips on how to do it. Read more.