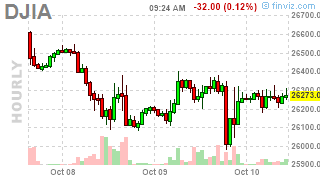 What is the point?
I'm trying to write a morning overview of the market but everything can change in an instant based on a random tweet or a statement from any random Chinese or Opec official.  The market dropped a full point overnight, with the Dow testing 26,000 as the South China Morning Post (yes, we have to read that now), said Vice-Premier Liu and his team many leave the Trade Talks earlier than expected as the deputy-level trade talks made no progress this week.
Deputy-level negotiators, led on the Chinese side by vice-minister for finance Liao Min, spent the time focusing on only two areas: agricultural purchases and intellectual property protection.  "They have made no progress," said another source familiar with the talks, adding that the Chinese side had not made headway in persuading US negotiators to consider a freeze on tariff increases, a main priority for Beijing.
The markets quickly reversed as the White House deneyed this was happening but who are we to believe, a random Chinese newspaper article or the White House?  Sadly, that's a real question these days…  
Tariffs on $250Bn of Chinese goods are set to increase from 25% to 30% on Tuesday, while fresh duties of 15% on $160Bn of largely consumer products will go into effect on December 15th.  Of course, China may have floated last night's rumor just to gain leverage – a harsh demonstration of what could happen to our markets should Trump fail to bend over and accept the terms they are offering.  And, of course, China's retaliatory tariffs also kick in on Dec 15th.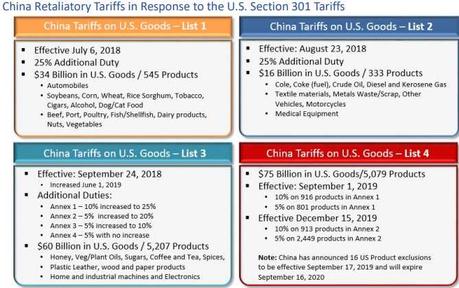 Of course, China has other ways of retaliating – as we've seen this week with the NBA scuffle with almost all of the NBA's partners in China cutting off their relationship after Houston Rockets GM, Daryl Morey, tweeted support of the anti-government protests in Hong Kong.  That's right, multi-Billion Dollar partnership was just trashed because China didn't like a tweet!   And now South Park has been banned as well, after airing an episode that was critical of China's policies.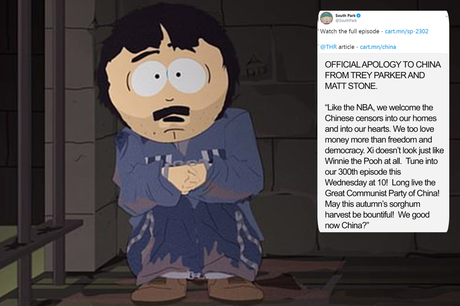 Though it's a cartoon, South Park makes some excellent points that are quickly becoming political talking points about how China, by denying market access to companies that piss them off, is effectively censoring free speech IN AMERICA and is actually dictating what we listen to and what we watch as any movie or show that doesn't pass the Chinese State Censors simply doesn't make enough money to be viable – and Capitalism takes care of the rest.  
THIS is the kind of thing our leaders SHOULD be concerned about – this speaks towards our core values as Americans – you know, all that "freedom" BS they keep stumping about in their campaign speeches.  Unfortunately, our Corporate Masters are only concerned about making money and 1.4Bn Chinese people represent close to 20% of the people on this planet and, since 1Bn Africans effectively have no spending power – it's over 25% of the addressable market.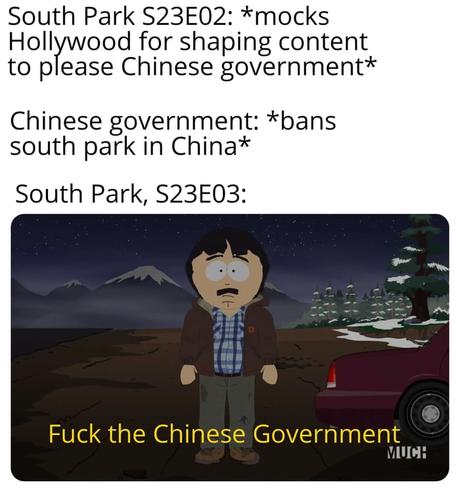 Frankly, if Trey Parket and Matt Stone (who have a Tony for "
The Book of Mormon
" and are worth $500M each) did not still have control of the production company (and were not anti-corporate stoners) - I doubt we'd have ever seen the episode in question as it threatens the show's revenues in an important market.  
Keep that in mind when you are thinking that you don't really hear many bad things about China – YOU'RE NOT ALLOWED TO!  China decides what YOU are allowed to see and hear – even though you are "safely" in America.  The size of their market allows them to dictate US Corporate Policy which is, in effect, US Government Policy – since we effectively live in an Oligarchy now (though some would contend it's a Kleptocracy, but those too are banned).  
I still like this board game from WilliamBanzai7 from back in the days of the Financial Crisis – it's a pretty good illustration of where we stand as a nation: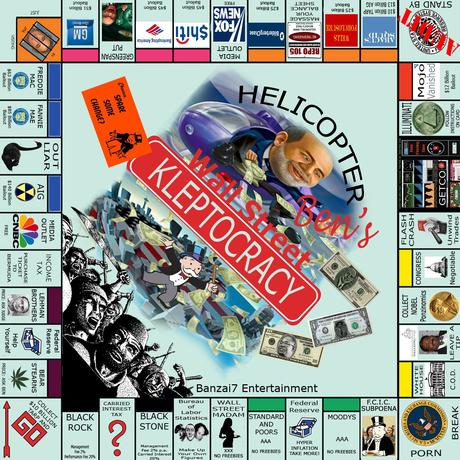 Meanwhile, Hong Kong's protests continue and China is now threatening to call in the troops to put down the protestors but Hong Kong businesess have already lost their whole summer and the Province is facing a recession, with 3 of the last 5 quarters already showing negative growth.  Unfortunately, for China, the lesson learned here is that Democracy is a disaster and needs to be nipped in the bud before people start getting ideas…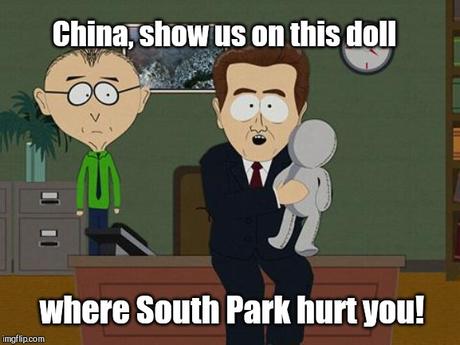 The downturn has also taken its toll on Hong Kong's equity market. The MSCI Hong Kong Index has slumped 18% from an April high, with real estate and consumer stocks leading declines in that time.  Retail Sales are down 23%, Tourism is down 40%, Exports are way down
(also affected by the Trade War)
and now American Cartoons are making fun of China – when will it end?
More importantly, HOW will it end because we didn't even have massive riots in Hong Kong on our list of things to worry about into the holidays but let's not forget how the Arab Spring affected the markets in 2011/12 – sending the US Markets down 15%.  China is a lot more tied to Global Equites than the Arab Markets – this thing has a very good chance of boiling over at this point. 
Both China and India have significantly slowed this year and, just like in 2007/2008, US investors are acting like things that don't happen in America don't matter – perhaps they should be watching more cartoons!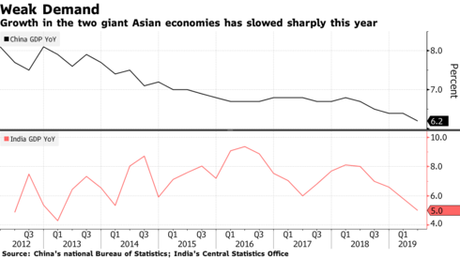 Do you know someone who would benefit from this information? We can send your friend a strictly confidential, one-time email telling them about this information. Your privacy and your friend's privacy is your business... no spam!
Click here and tell a friend!