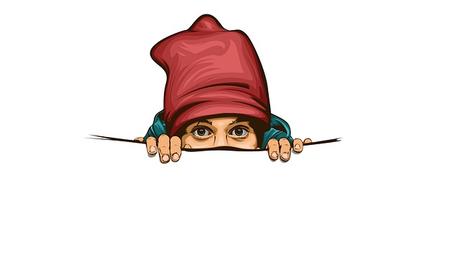 Just in time for Halloween and all things horrifying, we're sharing some truly frightening tales that will thrill you this spooky season! From stalking ex-husbands, kidnappings, mysterious murders and assassins trained to kill, if you're up for a scary read, there's a book here for you. Take a look at our list of year-end thrillers coming to a bookstore near you soon!
Kidnapped from her Ghanaian home when she was a child, Nena Knight is now an assassin for the Tribe, a powerful business syndicate. When a planned assassination ends in an unexpected rescue, Nena is changed, looking for a new life away from the rage and revenge that has plagued her. When she discovers that a fellow Tribe member is the person who murdered her family and destroyed her childhood home, she knows she has to take him down before she reclaims the life that she wants to live.
A senior ski trip takes a turn for the worst when six teens are stranded in the wilderness during a severe snowstorm. To make it out alive, Sam, Gavin, Stuart, Lily, Britney, Hunter (and Champion the dog) must utilize their survival skills while battling the harsh winter elements. Their supplies and food won't last long, and not everyone will survive, but Sam will do everything in her power to make sure she and her brother make it out alive.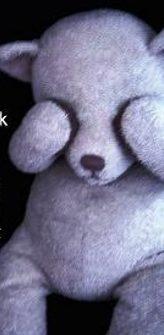 Miranda Reynolds swore she would never live in Femlandia, the women-only colony that her mother, Win Somers, established long ago. But her husband has left them, and the country has collapsed, so with no other choice, Miranda and her 16-year-old daughter, Emma, head to Femlandia. Emma is captivated immediately, finally feeling safe and secure, but Miranda knows something is not right. There are no men in Femlandia, but women are having children - and they are all daughters. What horrifying lengths did Miranda's mother go to when she created this society of all women, and what does the future hold for them?
Recently divorced empty nester Gina Malone is about to turn fifty and in the middle of a true mid-life crises. A relationship expert and advice columnist, Gina's always available to help solve someone else's problem. But now she's got problems of her own. Gina advised a woman to leave her abusive ex, and now that woman is missing. And someone is stalking Gina. Is it the abusive ex of the missing woman? Could it be Gina's new crush's ex-wife? Or maybe it's Gina's ex-husband? She's got to solve the mystery behind who is stalking her before she becomes a victim herself.
Kimmery Martin's new novel is frighteningly timely. Friends since medical school, doctors Hannah, Compton, and Kira are on vacation in Spain just as an outbreak of a fast-spreading virus puts the world on high alert. When they return home, each doctor is facing her own traumas. Compton, an ER doctor, returns home to New York where nothing is recognizable in the midst of the pandemic. Hannah, an OB, who has always wanted a child, discovers she is pregnant just as the virus hits her city of San Diego. And Kira, an infectious disease doctor, struggles between a professional and personal dilemma when she must make a medical decision regarding her own children. Incredibly, Doctors and Friends was written prior to our country's outbreak of Covid, and Martin's fictional account eerily replicates what our world looks like today during a worldwide pandemic.
Two students from a performing arts high school in Boston go missing one fall night. Two days later, Tali is found near the ocean, alive, but traumatized and disoriented; her friend June, is dead at the scene. Tali's mother Nell is doing what she can to protect her daughter from further harm, as rumors swirl that her husband may be involved in the crime. She seeks the help of Cynthia Rawlins, an esteemed family therapist, to assist her daughter in healing from the trauma. Meanwhile, Detective Fitz Jameson dives into the case, determined to claim redemption from a long ago secret. As the mystery unravels, Nell, Cynthia and Fitz's lives intertwine in ways that none of them could have imagined. Not only must they work to protect those that they love, but they must also find a way to keep themselves safe.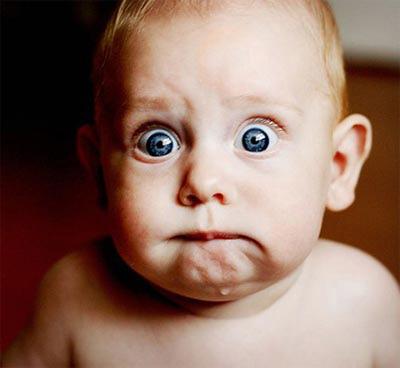 Venus, Draya and Jackie all have openly fantasized about wanting their boss dead, but they didn't expect their fantasy to become a reality. The day after the company holiday party though, their boss is dead - murdered - and the three women must now navigate the unexpected. Their world is going to be turned upside down. But Venus, Draya and Jackie have an unbreakable bond which is only going to be strengthened through their friendship now that their boss is gone.
Five years after her daughter's death, Camille is still grieving the loss and obsessing over the young man she thinks is responsible. When she gains the attention of the collective - a secret group of women intent on revenge - she is enamored. The women are fueled by mutual rage, and they act out fantasy revenge killings. But as Camille gets further involved in the collective, she begins to wonder if she's in the middle of a simple role-play for revenge, or if she's in the midst of a terrifying reality that she won't be able to escape.
Reading Roundup authored by Stephanie Elliot
Stephanie Elliot is the author of the young adult novel,

Sad Perfect
, which was inspired by her daughter's journey with ARFID, Avoidant/Restrictive Food Intake Disorder. She writes about parenting, mental health issues, relationships, and of course, books. An editor and advocate for authors, she lives in Scottsdale, Arizona with her family. For more info, visit
www.stephanieelliot.com
or
www.stephanieeditorial.com
.
Ms. Career Girl was started in 2008 to help ambitious young professional women figure out who they are, what they want and how to get it.