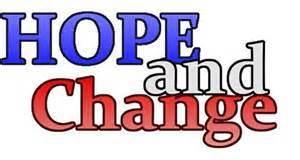 Spokesman Review: The young woman at the end of the Goodwill aisle wriggled into a slinky, black cocktail dress but found it to be too small. "Sometimes I'm in a dress mood," said Emily, one of a legion of thrift shoppers in the Inland Northwest.
The 22-year-old explained that she took up thrift shopping as a child, accompanying her parents into the world of good used deals. "It's fun. It's amazing and cheap," she said, declining to give her last name.
Goodwill couldn't be happier. Business is up at the larger charity thrift stores in Spokane. The trend has spread to smaller nonprofits and the for-profit sector, where smaller variety shops are capitalizing on the demand for lower-priced, used merchandise.
Goodwill has seen a 7 percent increase in sales over the past year, while Salvation Army in Spokane reports that sales are up 24 percent above its goal in its current fiscal year.
The Arc of Spokane opened its new thrift shop at Ruby Street and North River Drive last month and immediately drew regular shoppers and a full parking lot.
Economic doldrums have only helped the thrift industry as people search out the best deals – young hipsters eyeing a different look, middle-class families pressed to outfit growing kids, professional women keeping up appearances, seniors stretching budgets.
Today, there are more than 40 thrift stores of varying sizes in the Spokane area and another two dozen in Post Falls and Coeur d'Alene.
"Is it the economy? Are people thinking about being financially cautious, or is it cool to shop here?" asked Heather Alexander, Goodwill Industries' director of marketing.
It's probably all of those things and more. At its heart, thrift shopping is a fortuitous cycle of buy-donate-buy.
On one side are people who have too much stuff and want to get rid of it. They donate to charity to help others.
On the other side are the thrift shoppers. They may be low-income folks or people intent on finding treasures. Still others are committed to reuse and recycling.
Read the rest of the article here.
Gee, "economic duldroms" could be fueling this rise? I'm sure those 92 MILLION unemployed Americans would call it something else. At least Obama is helping the thrift store business.