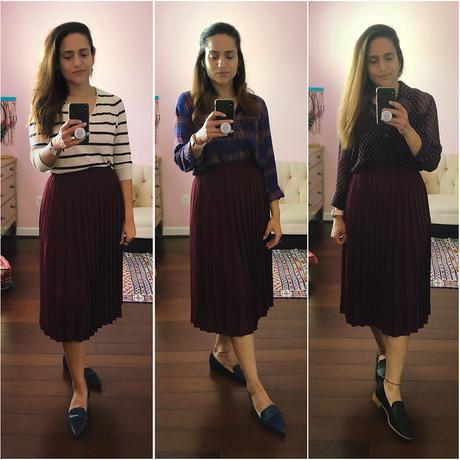 Option

One

| Option

Two

| Option

Three
I love this skirt. It has been in my closet for a few years and it has proven versatile. I have recovered it's cost per wear long time ago. I don't think I will be getting rid of anytime soon, unless I stop fitting into it *fingers.crossed*. I do think I need to add more pleated midi-skirts in my closet but I have not found the right length in the right colors yet. 
Nonetheless, I do plan to continue wearing it in fall/winter with tights and boots as well. Side-step: talking of boots, what do you guys think about these or these?
What are you thoughts on pleated skirts?