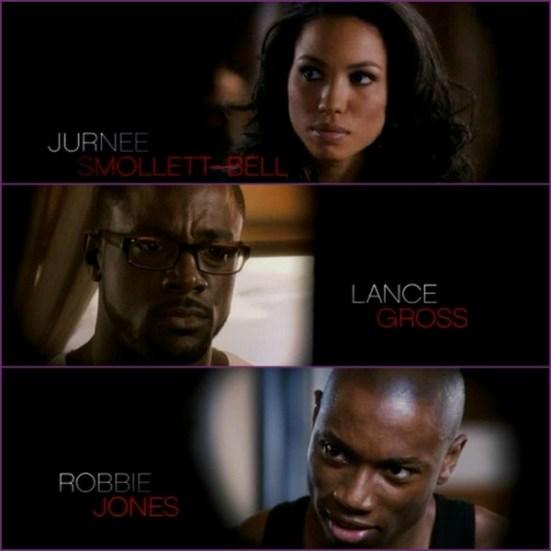 Yes I saw this movie. I'm not a Tyler Perry hater. Occasionally he gives me a movie worth the price of admission (Diary of  a Mad Black Woman, The Family the Preys, Daddy's Little Girls). However, this flick was almost totally worthless. It pissed me off as an AIDS advocate and I wrote an article about that part on my professional site. Now onto my personal take. As I watched the film I did get a couple of points out of it about marriage and relationships.
Here's three things I got from watching this flick that are not about Tyler or his filmmaking abilities. Pardon my language.
1. The other man always knows what to say. He listens very attentively to everything you say so that he can appear to be the one you wish you had. He will fill your head up with compliments, if-situations (if you were mine I would …), and stories about what he does for his lady. Most of the time it's total bullshit. He can promise those things to you because you're lonely and you crave the attention but the tables will turn when he has you in his clutches. It's all about the chase. Time will shake him off if he's a phony. Be very patient.
2. Sometimes 'the other one' really is your soul mate. Now this is going to sound contrary to the first point but I do believe that once in awhile you may indeed encounter someone who really is a better match for you.  It's that Paul Newman-Joanne Woodard kind of love. It's amazing and sad all at once. He or she may be the peanut butter to your jelly. God only knows why you didn't hook up in the first place. It seems so right, doesn't it? I wish I had an answer about what to do when that happens but I don't. I think that's a painful predicament. If you take the leap, you could fall on your face but the heart wants what it wants.  Paul and Joanne were very lucky but I'm sure that transition didn't go down without a major internal and external war. If you find yourself in that situation, you have my sympathy.
3. Communication is the best way to save your relationship from the very start. If you need to be held, ask him to hold you. If you feel like you're being ignored, tell her to listen to you. If you're feeling frisky, let it be known. Take time to have those brutally honest conversations. You will survive, don't worry. Don't let the 'other one' in too deep on what's going on with you. It's dangerous. Remember, a shoulder to cry on will become a dick to ride on.
Thanks for reading!