I love it when a recipe is easy to follow and when the results actually look the photograph in the recipe book... So I was delighted when my first attempt at the Three Sisters Bake Courgette & Lime Cake turned out like this...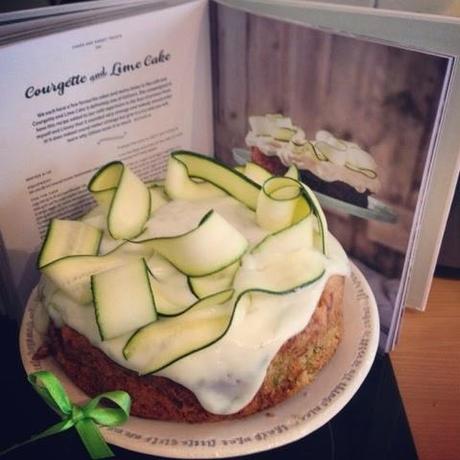 I think the only thing that could have been improved upon was the cream cheese icing... But that's my own fault as I used a 'light' version rather than 'full fat' like the recipe called for. So mine was a bit runnier than I'd have liked. Also not helped by the fact that the littlest was desperate to ice the cake so it was still a little warm when we smothered it with frosting.
The cake itself was lovely & moist (sunflower oil is used in the recipe rather than butter) and surprisingly light & airy. The lime icing worked beautifully with it. It was extremely easy to put together & I personally thought it looked pretty amazing with the courgette ribbons on the top (made with a peeler...no fancy tools necessary). Knowing me, if the cake had staying at the Glasgow Mummy house I'd have demolished the lot (I ate 80% of the Banana Bread we made myself in the space of 12 hours!), so this time we took half of the cake and delivered it to our new neighbours. Hopefully they like it as much as we did - they certainly were impressed with how it looked when we dropped it off!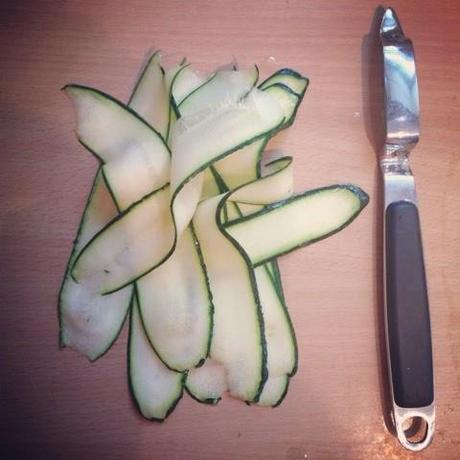 You'll find the recipe online here, but I'd highly recommend getting your hands on the Three Sisters Bake cookbook. So far we've made the Banana Bread (also fab, see comment above!) and this cake. I'm looking forward to trying out some more of the recipes - they all sound amazing. The photography in the book is beautiful and I find the sisters story inspiring. Hopefully the kids and I will make it out to their cafe at Quarriers Village soon for a visit.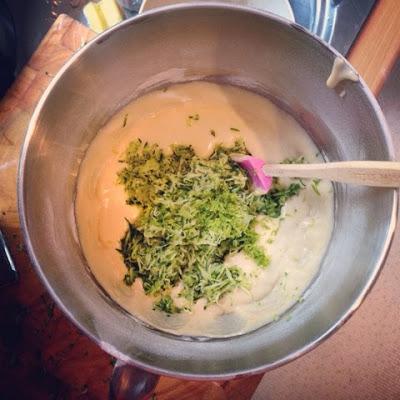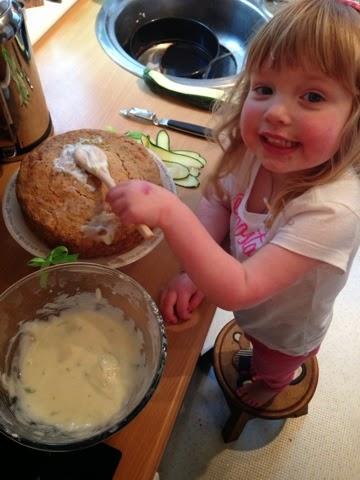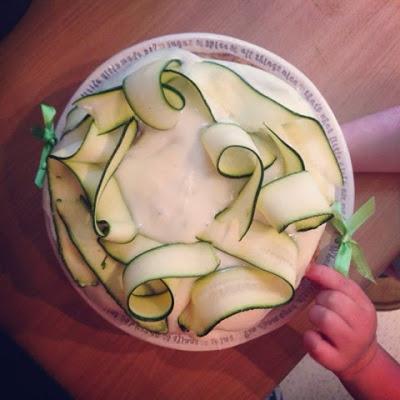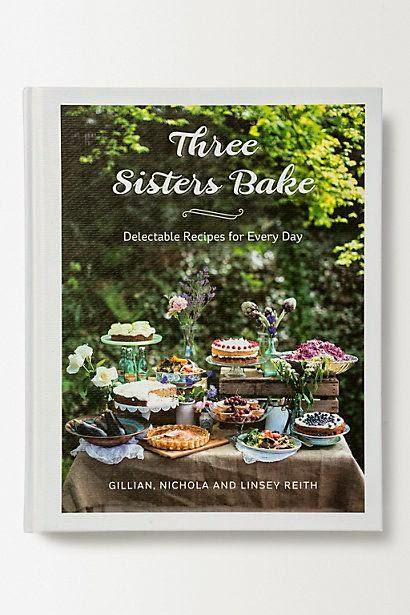 I was sent a complimentary copy of the Three Sisters Bake cookbook, but as always opinions are my own and are completely honest.