The title kind of says it all.
I'm taking the May half term week off work and hoping to pack up the car (my husband included) and head down to Cornwall for three nights. What with a busy summer of weddings ahead of me this may be our only chance for a 'just us' break before two become three… gulp.
Paul doesn't think he's ever been to Cornwall. I know I have been a couple of times as a child but my memories are very hazy, so this will be like visiting for the first time. Now I know three nights isn't long so I want to make sure we use our time well, whether that means a different stop every night or having a 'base' and traveling out from there. The bonus of being pregnant is that come the evening I will be able to drive us out and about, whereas our usual requisite is that we are in the hub of the bar/restaurant scene so that we can get suitably merry and stumble home.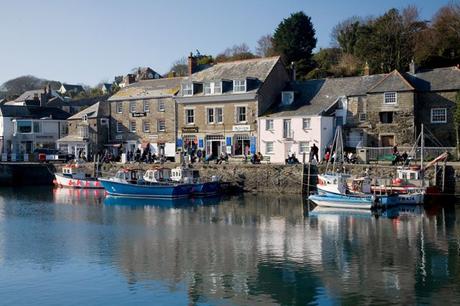 Pretty Padstow
Our only criteria is that we do one night in or close to Padstow. I've heard it's beautiful and bustling and we'd both like to sample Rick Stein's restaurant if possible. I also require one night in a more luxurious hotel with a spa. As I won't be drinking I at least want to treat myself to a morning or afternoon of pampering. I've also been told by lots of people we should do St Ives… but I'm yet to find a hotel there I like the look of.
In terms of accommodation I would prefer to do hotels as opposed to a self-catering cottage, Air B&B or even guest houses. I love hotels but am a complete and utter hotel snob so do find booking the accommodation the most tricky part. Stylish, boutique, quirky, mod-cons… I like all of the above but we don't have a bottomless budget. Say, £500 for three nights accommodation? I, of course, know of The Scarlet and would love to spend a night there but that would consume way over half the budget. I've also been looking at The Headland Hotel just outside Newquay. It was the outside location for the film The Witches and has been modernised inside with a fancy spa too… but is Newquay just full of stags and hens these days? I just don't know.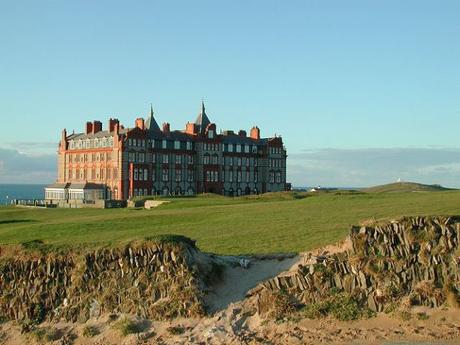 The Headland Hotel in Newquay
The other option is that we both like camping… but again, we're camping snobs. We don't like holiday parks, we prefer more 'minimal' camp sites that allow camp fires and are a little quieter… but not completely isolated. We could perhaps camp for two nights and then treat ourselves to one night at The Scarlet? Or do a pub stay in Padstow and then two nights at The Headland in Newquay with day trips to St Ives and beyond…? Note my extensive knowledge of the region is limited to the Padstow-Newquay-St Ives coastline… ahem. I know nothing about the south coast- are we missing a trick here? And then of course there's the drive there and back. We'll do the obligatory stop at Stonehenge, but coming from London- are there any other interesting detours to take?
This is where I'm hoping you might be able to help us…
Those of you who live in or around Cornwall, those who holiday there frequently, or those who just happened to have come back from a fab three night break… talk to me! What itinerary would you suggest? Any cool but affordable hotels or boutique B&Bs you'd recommend? What are the must-visit towns or attractions? Do I need to book NOW if we want to go to Rick Stein's restaurant? Or is that totally passé these days and there's a newer, better restaurant on the scene we should visit??
All recommendations and words of wisdom gratefully received. Now let's talk Cornish holibobs!
Sama xx