Taking on your own home improvement project is both a challenging and rewarding experience.
I am personally in the process of planning a remodeling project for a house that my boyfriend and I are moving into. The biggest challenge to this whole project, really, is my own self-limitation. Remodelling a house is an intimidating affair. It looks like such a tedious and difficult task, but doable. We are in an age where women are empowered to be able to do everything. Yes, including revving up some powertools, if needed. Home improvements by women is not an unknown concept, and if you haven't tried it, now's the time to!
Whether living with a partner, a roommate, or alone - doing a few fix ups to your abode can create a feeling of relief and calm once done. It is an investment in time, money, and effort that truly pays off. So what home improvement projects should you prioritize this year? Here are some suggestions that can help boost the style and functionality of your personal haven.
1. Change Up The Lighting
I don't mean just changing a light bulb. Every room in the house needs proper lighting to set the mood of the section. The kitchen may need lights under the cupboards on top of the kitchen counters, the bathroom can use a spotlight by the sink, the bedroom can do with some dimmers, and the living room or hallway can get a new modern chandelier as a new centerpiece! Lighting has many different kinds and uses, and it is much easier to install than you think, especially when the wirings are already there to begin with. If you need instructions on how to install them you can YouTube it or easily refer to a step by step installation guide when you buy the lighting. Make sure that you have the voltage and sizes correct when taking on this project, and a simple but important reminder - make sure the lights are switched off before you install your new lighting.
2. Tile the Kitchen Backsplash
Whether you have an existing one or not, upgrading your kitchen backsplash can make all the difference in the world. Tiling is not difficult, it is however, meticulous. Pick a tile, measure the space, lay tiles on the counter by the backsplash, mark accurately for positioning, spread tile adhesive, stick and level with a flat block and a hammer, and dry. Sounds easy, but trust me - this is one task not to underestimate. While it takes a level of accuracy and attention to detail, the effect can give an entirely different look to your outdated kitchen. It can also clean out all the visible mess that years of cooking has done to your kitchen walls.
3. Convert A Guest Room or a Corner Space into an Office
Having an assigned office space in the house can do you a load of benefits. It can take away work from places of relaxation and concentrate work into one area, boosting your productivity and your comfort in your own home. A guest room or a corner pace that is barely being used can be converted into a home office with some creativity and strategy. Shelving, storage, and a proper working desk can be made from scratch or easily bought inexpensively. You can accessorize the space with a color theme or creative storage solutions.
Excited to do a home improvement project but simply can't understand the technical stuff? If in need of professional help, don't be afraid to call the pros. Don't expected to take down walls and change wiring if you are a complete newbie. There are a number of handyman services in London that I am currently looking at for my own remodelling project, and I'm sure there are many in your neighborhood. It would do you good to truly assess what you actually can and can't manage before you even begin to take on a project so you won't have to pay for the cost of fixing something that you have - excuse my french and pun - screwed up.
Happy remodelling!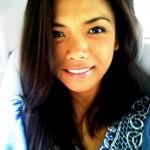 Abbi Gabasa is the Managing Editor of MsCareerGirl.com and owner of UpraisedLiving.com. Having the background of a Marketing and Public Relations Manager with years of professional experience in various industries has given her an insightful perspective on careers, lifestyles, relationships, and attitudes which she humorously applies in helping people through her writing. Abbi is a training life coach, and an advocate of children's charities, women empowerment, optimistic thinking, and slow Sundays. A self-confessed Jane of all trades, she hopes to help girls all over the world find their calling and pursue their passions.