Just stopping by for a little blog-reading before New Year's Eve? Here's part 1. As for everyone else...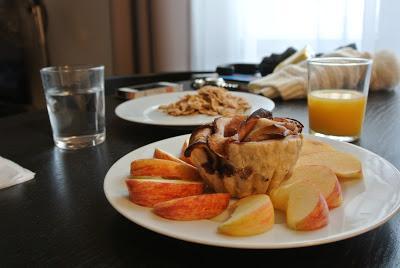 I woke up so incredibly refreshed on Sunday. For breakfast, Lara and I split an orange juice, apple, and a pretty pastry we'd accidentally bought the day before--nearly all the Czech we came into contact with spoke English, and well, but there's were a couple of "lost in translation" moments as to be expected.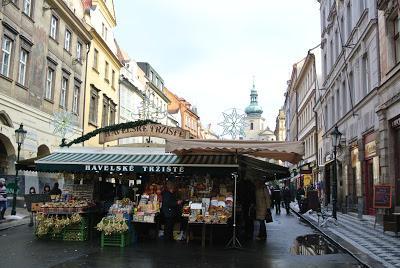 Afterwards, we picked up Mama Café coffees and headed to the Prague Castle by way of Old Town Square.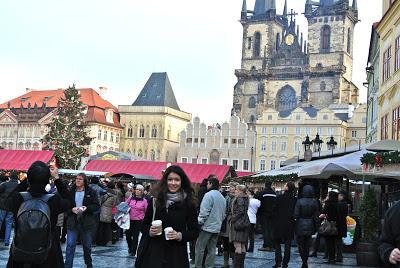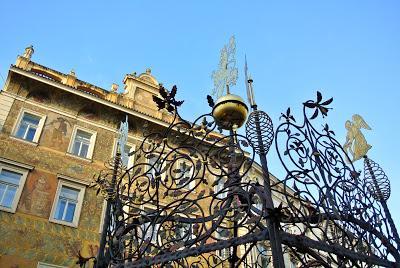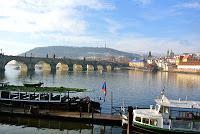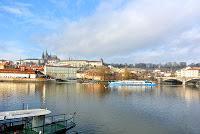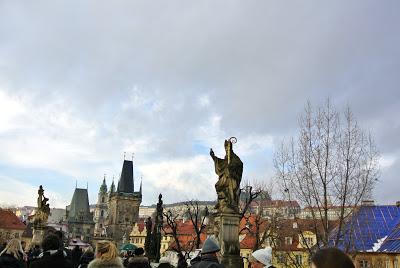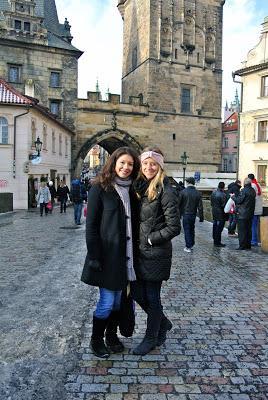 We were thrilled that Lucy's tweet ("the weather today seems much more promising") was right on target.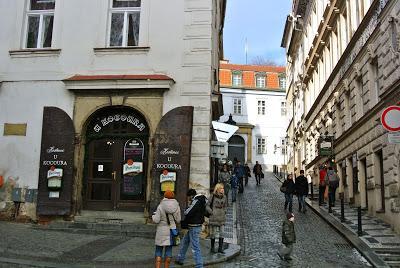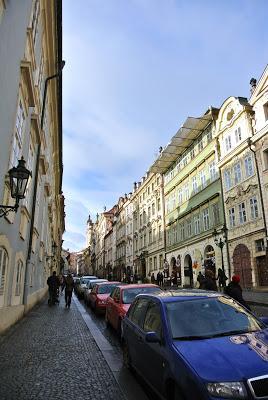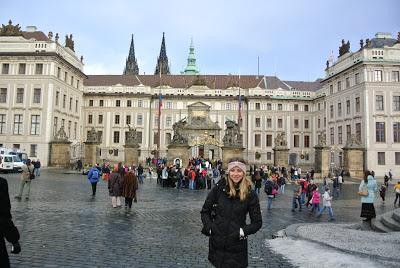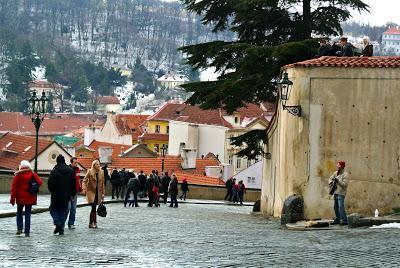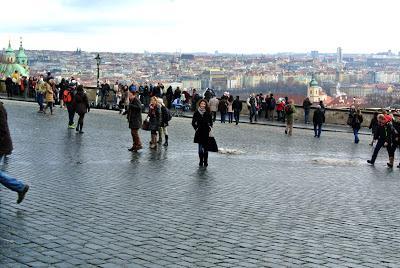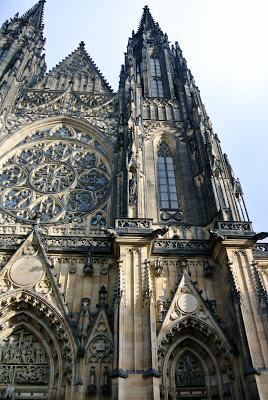 We bought long visit tickets to explore as much as we could have of: St. Vitus Cathedral,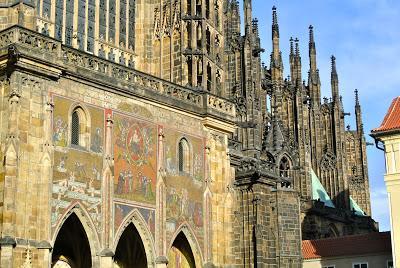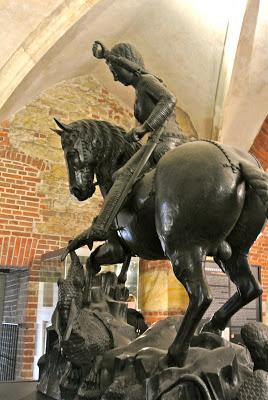 "The Story of the Prague Castle" exhibition,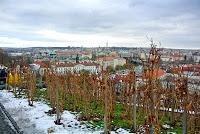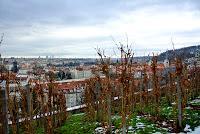 the Castle Vineyards,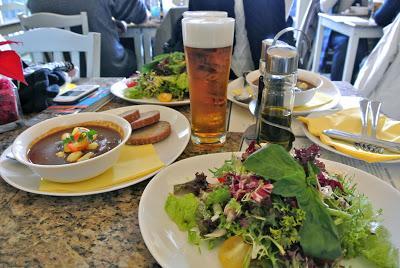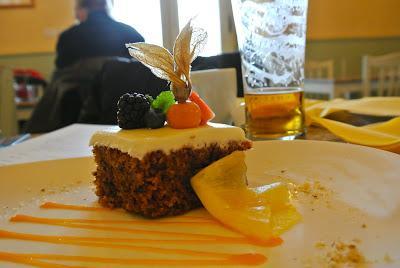 [lunch (mixed green salads, goulash, beer, carrot cake) at] Rosenberg Palace,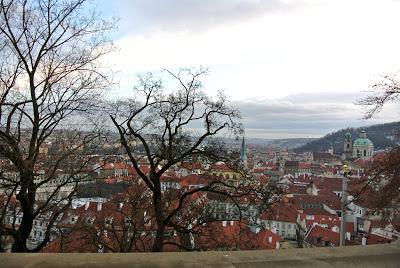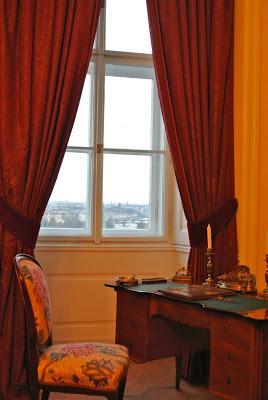 "The Treasure of St. Vitus Cathedral" exhibition,
Golden Lane with Daliborka Tower,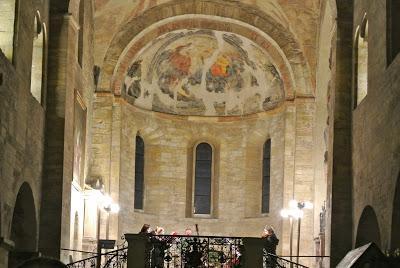 and [an unexpected classical music concert at] St. George's Basilica.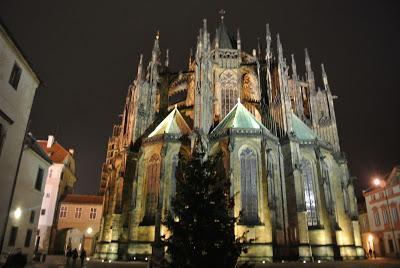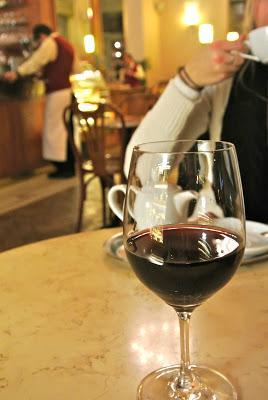 Long glorious day, huh? Indeed it was. We stopped into Café Savoy on our walk back to recharge with a glass of Czech wine (for me) and a pot of tea (for Lara). I can't even tell you how stunning the interior of this restored 19th-century Austro-Hungarian café was, especially the neoclassical ceiling.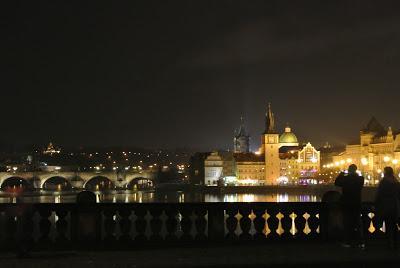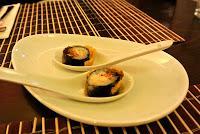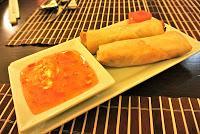 By the time we got closer to the apartment, we had also worked up an appetite for dinner at Lemon Leaf.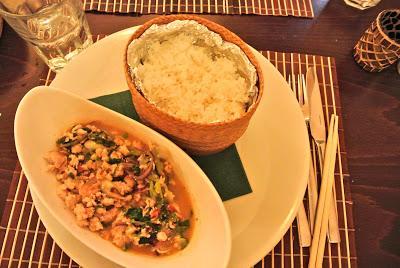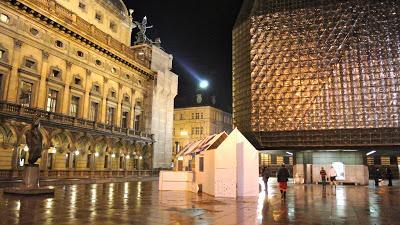 Dinner was good not great, but it was just what we needed to keep us out for a few more hours. Going off of Leslie's bar recommendations, we spent the rest of the night at RedRoom reveling in cocktails made with Czech liquor, open mic night, and how happy we were that we'd taken the chance to get away. To be continued...