We're officially snowed in here at my home in New York. It's nice and cozy with a new movie, new slippers, and homemade hot cocoa though. It's also a good opportunity to start recapping my weekend getaway to Prague. It began on Saturday, December 15th following an hour and a half flight from Paris.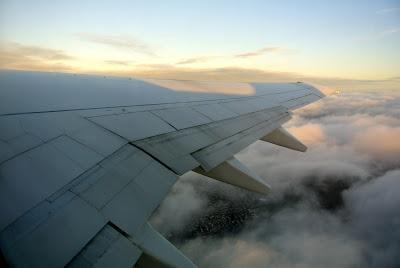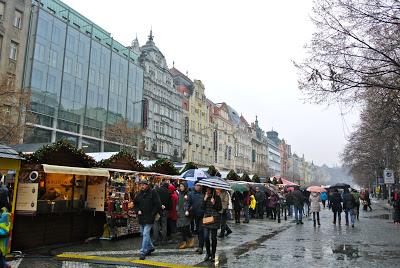 After taking the bus to the metro to the city on a pleasant 90-minute commute, we ascended the elevator to: Wenceslas Square in rain. A bit dreary? Yes, but it was magical. Christmas market stalls flanked the center selling hot mulled wine and other festive goodies. We soaked it all in on the walk towards our apartment.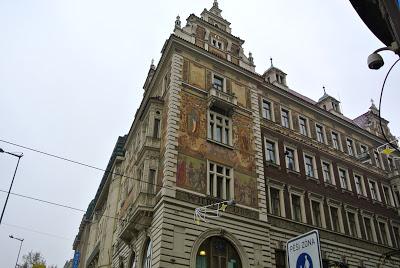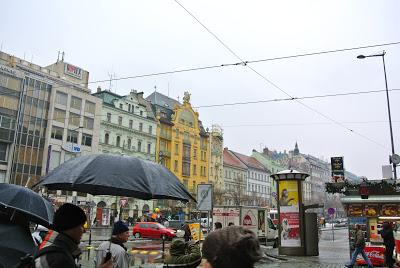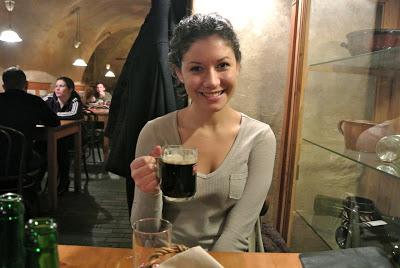 Then we realized how very hungry we were and ducked in to a traditional restaurant on Palackého. I had a huge lunch plate with two pieces of pork, green beans sautéed in bacon, and roasted herb potatoes... paired with a beer, of course. Here I am with the smaller size. Yes, smaller; the alternative was half of a liter.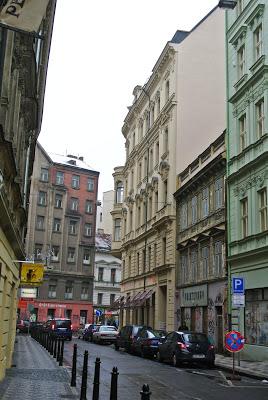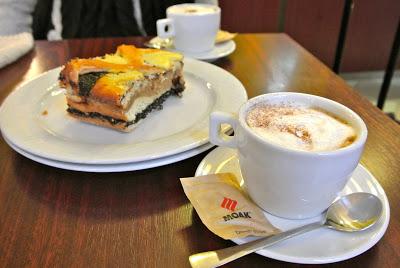 After digesting a bit, we continued on. It didn't take long to realize that the chilly weather not only encouraged hearty fare and heavy beer in large quantities, but cafés on every corner. Lucky us, we needed a coffee break. It was almost as delicious as the generous slice of Slovakian holiday cake.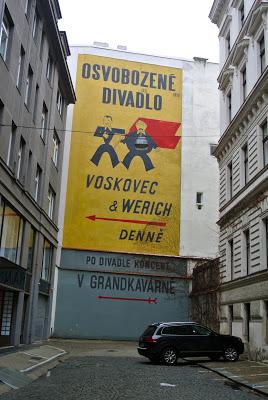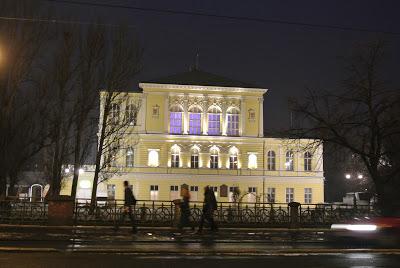 Fast-forward three hours. We'd settled into our apartment and set out to wander our way to Old Town.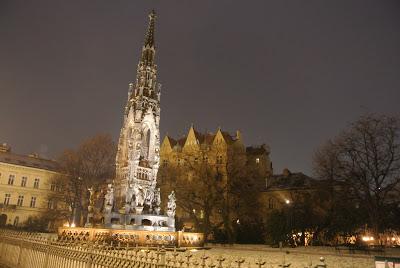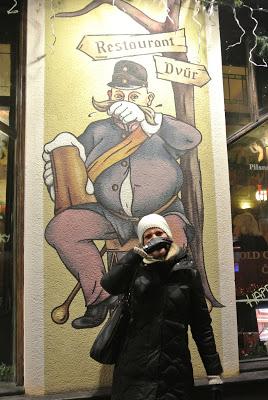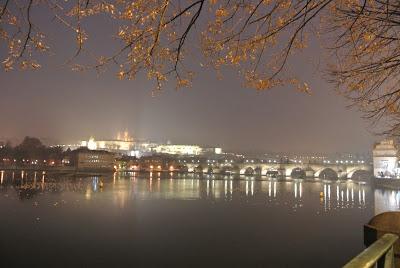 Did we know exactly what we were passing? No, but it almost made the experience more enchanting. The Prague Castle especially, even if we couldn't help but recognize it. The layers of wool socks, tights, jeans, thermals, sweaters, coats, hats, scarves, and gloves kept us from being distracted by the cold along the way.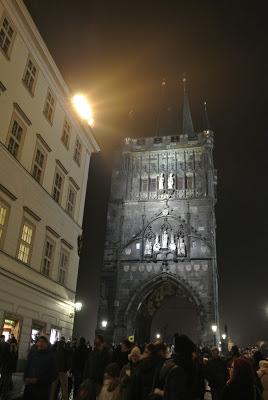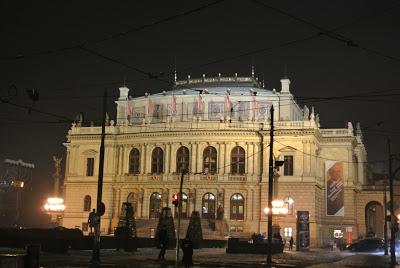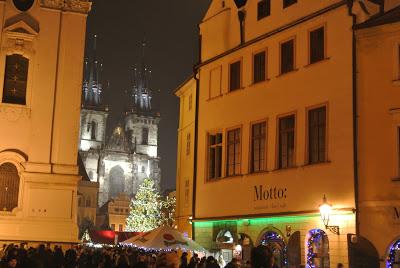 Then we came upon Old Town Square and unarguably, the most stunning of all Christmas markets.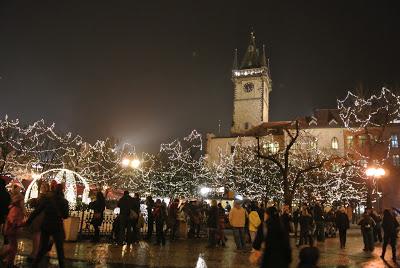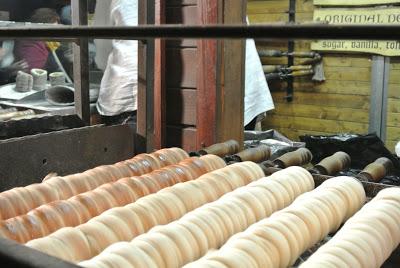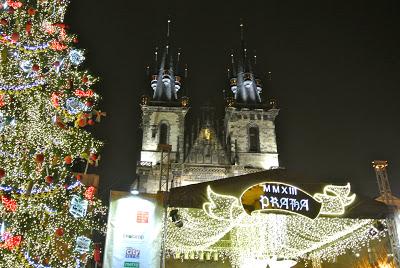 In the midst of friendly crowds and bright lights, we felt like we were in a fairy tale... maybe a pop-up book.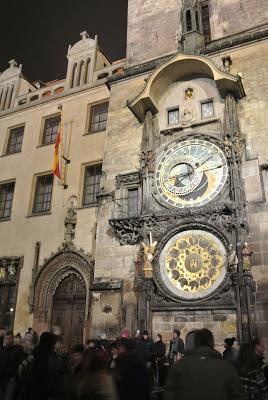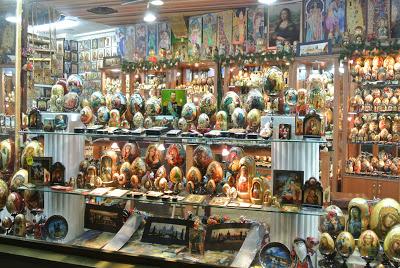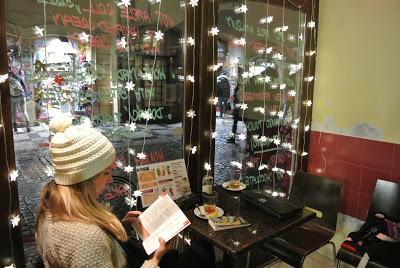 But soon it got colder. We ducked into a café for glasses of "grown-up" cider and planned the events of our first night on the town: a pub crawl. With the plethora of local beer in town, we wanted to make sure we tasted at least most of them. Restaura

ce U Vejvod

ů

 was our first stop for Pilsners and bowls of goulash.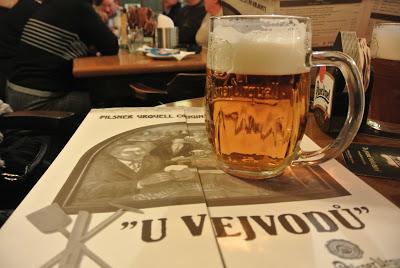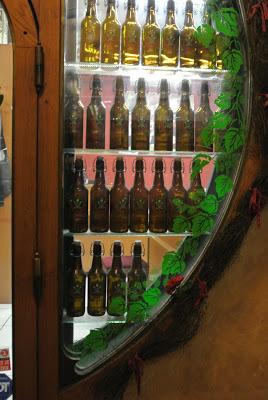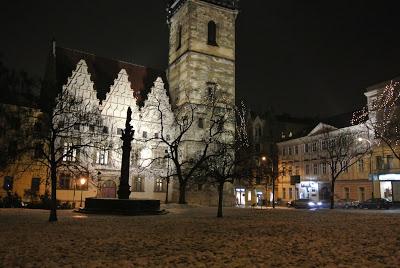 Not surprisingly, we didn't actually last that long. It'd been a very full day and we were exhausted. In the quiet of the snow, we found our way back to our apartment, washed up, and slept 8 hours before beginning another glorious day in Prague... to be continued...