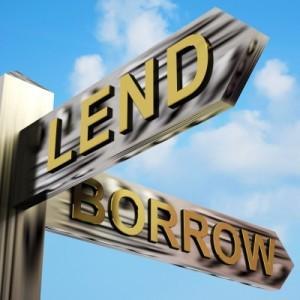 No matter where you are in the world of credit a better score means more credit choices.  Raising your credit score oftentimes means lower interest rates, rewards and overall better credit terms that can wind up saving you lots of money.
So what are the secret tips to raise that score the credit agencies aren't telling you? Here are the top three  credit secrets that can boost your score right now.
1. Dispute old negative items.
That old fight you had with the Video Store over an unreturned video got sent to a collections account.  You can try to talk the company into doing the right thing or you can simply dispute the negative item with the credit reporting agency.   Here's what the credit agencies won't tell you.
The older and smaller the charge, the less likely the collection agency who reported the negative item will be likely to go through the trouble of verifying the disputed information.   If they don't verify the item the credit agencies have to take the item off your credit report.
Disputing is also a great for negative items on your credit report put there by companies that no longer exist or have merged with other companies.    When companies merge or get bought out, older records often get lost in the shuffle making it so difficult to verify the items it's not cost effective for them to go through the trouble of verifying the debt. When this happens another negative item bites the dust and your credit score increases.
2.  If you don't have a credit card, get one immediately.
If you don't qualify for a regular card you can get a secured card.A secured card is a credit card that is secured by cash deposit.The credit limit on the card is generally equal to the amount deposited into the account.Having a credit card that reports to all three of the major credit reporting agencies and using it responsibly will boost your credit score.
In fact, having two of them is even better.If you make payments on the cards on a regular basis, the card issuer will see you are a quality customer and then oftentimes offer to increase your credit limit without security or even offer you a new unsecured card.This puts you solidly on the road of good credit.
3. Pay down the balances on existing cards or when you get a new card keep the balance low.
For some reason, having the balance on your card close to the cards limit will automatically lower your credit score.Credit card issuers see high balances as higher risk.When they see your cards have low balances, they are much more likely to see you as a lower risk.
Generally speaking your balance is reported to the credit bureaus, and this is calculated into your scores. Here's another secret credit agencies won't tell you.- If you want to boost your credit score keep the balance around 30 percent of the credit limit on the card.If you can get it down to 10 percent it's even better.
Brandon Mills is a professional blogger that provides financial information and advice for loans and applying for online title loans. He writes for TitleMax, a highly recognized store for title loans.