I'm obviously not blogging a lot these days...... It's all do this little man: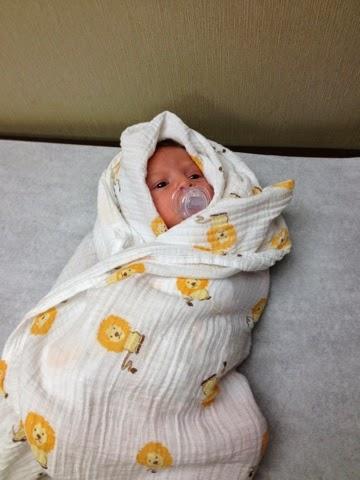 We are loving life and thanking God for our little miracle baby! What a sweet blessing he is! 
Meanwhile, here's some randomness for your enjoyment:
-The dogs are AWFUL and they pretty much stay outside all.day.long. You know they are acting really bad when I no longer feel bad for boarding Oscar (who hasn't be boarded in 7 years). They have been bumped down in the Jones family......they know it....I know it....I think the only one having a hard time with this is H. If you would like a free weenie dog, call a sista'. I can arrange something. The dogs pretty much doubt my mothering abilities and if I don't pick up Jaxon in a time frame that is satisfactory to them, they jump on my legs. They have awakened him a few times, which led to spankings, which led to them being outside. This mama can't (and won't) deal.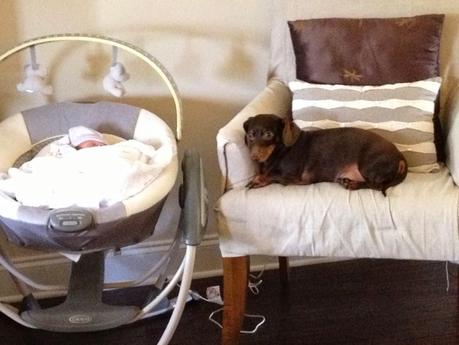 - I write blog posts in my mind all day long. It's good content.....but when I do have a moment to pound out a post....my brain is mush.....and this is what you get.
- My life hit an all time high on being an adult when I ordered a deep freezer for baby milk.
- I do a LOT of online shopping/browsing at 3:30 in the am.
- Our Dish remote stopped working for our 2nd tv. So, I called Dish and spoke with someone from India. Anyway, he offered me extra channels for a "low low price." I declined and politely told him that I just had a baby so there isn't a whole lot of tv watching going on right now. Then, he tried to sell me "the ultimate baby package."  I nicely informed him that my 2-week old can only hold his head up for about 5 seconds at a time so tv watching really isn't his thing right now. His "thing" seems to be sleeping, eating and pooping. The Indian laughed and shipped my remote.
- My friends want me to stay fat! They keeping bringing the best food and desserts! I've hopped on the scale once since giving birth.....then I walked the hood.....then came home and ate more blueberry cobbler.
- Here's my Babywise Post #2. 
- Next week.....I'm going to start cooking again. I'm not sure how this is gonna shake out. It may be cereal or take out. 
- I've been thinking about all of the single mothers out there lately. Motherhood is wonderful but exhausting. I have a sweet baby that loves to sleep and eat good. I can't IMAGINE doing this on my own. We have had help from family and friends......and it's still exhausting. Everything that you do during the day is during a 2-hour time frame. 
And those are my scattered thoughts for this Thursday......errr....Friday.