What a couple of weeks as we dropped from 15,300 on the Dow last week to 14,550 (4.9%) on Monday morning and now back to 14,910 – almost exactly a 50% retrace of the drop and right in-line with what we'd expect with our 5% Rule™.
The other indexes are pretty much in the same boat so, technically, we should concentrate on those 50-day moving averages – and the ones that are in reach are Nasdaq 3,395 and Russell 967.  It's going to be do or die on those this morning and, if we don't hold them into the weekend – well, that's why we upped our covers into yesterday's close – just in case.  
We don't expect the market to go lower, of course.  I gave my reasons to be bullish in Monday morning's post and we pulled most of our short-term bearish plays in our virtual portfolios on that morning's dip (long-term, we've always been bullish and remain so).  In fact, it won't surprise us to get a pretty good push into tomorrow's close so we can finish the quarter off with a bang and this morning we chose to go long on gold again (/YG) at $1,230 and gasoline (/RB) at $2.72 in our Futures plays and gold is already moving higher (as with yesterday's plays) but gasoline is still waiting for a good cross on our line. 
Everything is lined up for a big rally, the Dollar is high and AAPL is low so both can be used to kick the markets into high gear tomorrow as AAPL is still an outsized part of the indexes, even with it's 42% drop since September.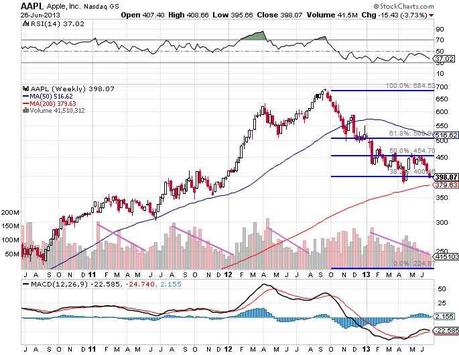 Notice we have a perfect Fibonacci retracement but it will be very bad if we fail to hold $400 – or at least that still-rising 200 dma at $379.  The fact that the 200 dma is still rising despite the stock falling 42% in just about 200 days is an indicator of how fast AAPL climbed before that and, as you can see from the volume lines – these declining volume falls have lead to pretty good rallies in the past, so we're just playing for a pop back to the $455 line – assuming the 4-month range doesn't break down.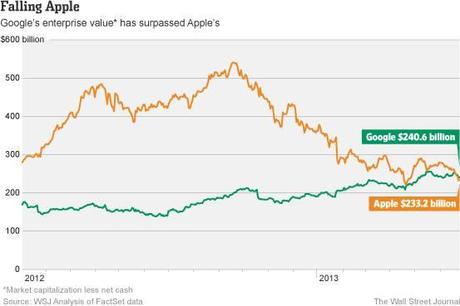 As I noted to our Members yesterday in chat:…
You must login to see all of Phil's posts. To read the rest of this article now, along with Phil's live intra-day comments, live trading ideas, Phil's market calls, additional member comments, and other members-only features -
Subscribe to Phil's Stock World by clicking here
.
To signup for a free trial membership, click here.