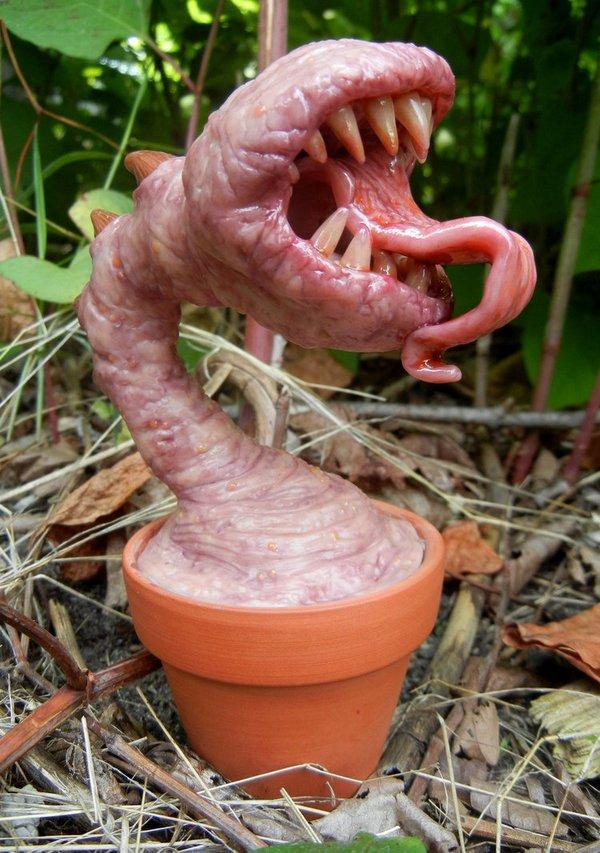 If you've ever wondered how a piranha plant from Mario Bros. would look like in real-life, take a look at this thing, it's as close as it would ever get. For a second there I actually wondered if this is real or not because it's that good.
An artist named Karen who goes by the name Dogzillalives on Deviantart has created this amazingly creepy sculpture using polymer clay, acrylic paint, matte and gloss varnishes. She called it "Medium Plant Guy". I don't know how she did it but it actually looks more like it's made of real flesh.
It wasn't the first freaky sculpture she made.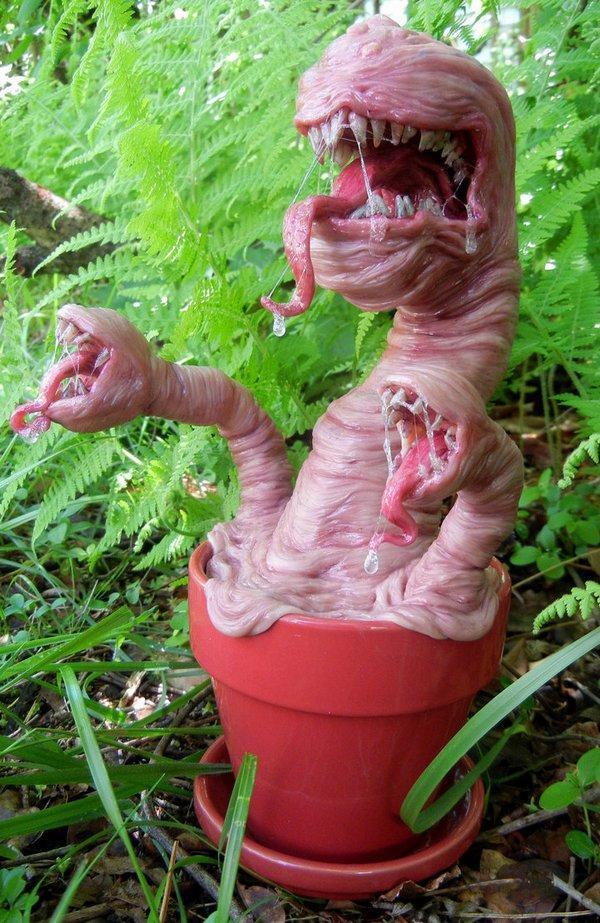 Check out more of her work via the source link. Happy nightmares.
[Via: Technabob / Source, Image Credit: Dogzillalives]
(All the images, trademarks, logo's shown on this post are the property of their respective owners)
Roshan Jerad Perera