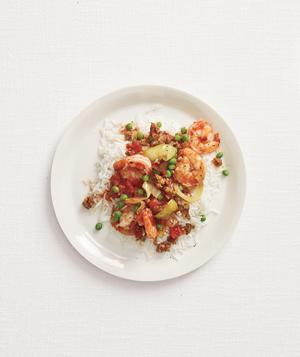 Shrimp and Sausage with Tomatoes from Real Simple
Some ingredients are just meant to go together. Shrimp and sausage happen to be two of those ingredients. Add rice to that combo and you have an unfailable meal on your hands.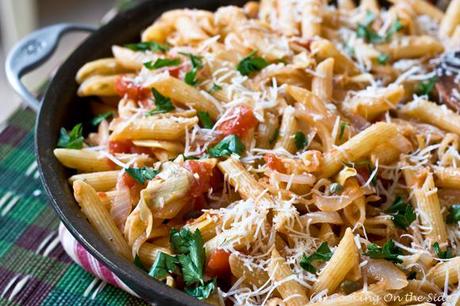 Penne with Artichokes from Cooking on the Side
Not only does this recipe seem really easy and tasty, I love the concept of this blog. I always see recipes on the side or back of a product box but rarely give them a try. This penne recipe comes right off a pasta box.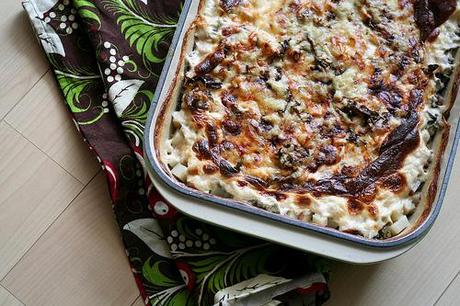 Potato & Kale Gratin from Bitchin' Camero
I love a good baked potato dish. This one would be great for dinner, as a breakfast, taken to a pot-luck. Really it's a versatile dish.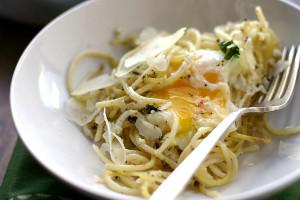 Baked Eggs In Pasta Nests from Babble
If you aren't a regular follower/reader of mine you may have missed the part where I said I was raising chickens for eggs. As a result, I've started collecting egg recipes for when my plethora of fantastic free range happy chicken eggs start rolling in later this summer!
This recipe fits into that category perfectly! Not to mention it looks so pretty.