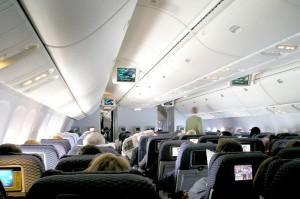 You probably already know this, but international travel is hot. The globe is shrinking (don't freak out – I mean that figuratively) and flying halfway around the world just isn't as big a deal as it once was. A new report from the Brookings Institution shows that international travel in and out of the United States has more than doubled over the last two decades – pretty remarkable when you consider the cataclysmic event that occurred in the middle of that time frame.
The Brookings report shows that overwhelmingly, New York City and London are the hubs of U.S.-related global travel. And there are no big surprises in the naming of the other cities that are among the most heavily traveled – Miami, Los Angeles, Toronto; Cancun, Mexico City and Tokyo. But we aren't just traveling to these hot spots; since 2003, the amount of travel to every region of the globe has increased.
So let's talk about some of those other corners of the globe. As we look ahead to 2013, Lonely Planet has come up with its list of the top ten destinations to consider, and many of them are off the beaten path – places like Sri Lanka, Madagascar and Iceland.
CNNGO reports on a Travelzoo survey of people in Asia's Pacific Rim who say that Japan is the place to visit. They rank Japan as Number One as a destination for food and friendliness. China was voted the least friendly place to visit.
At CNN, Claire Brennan tries to solve one of the great mysteries of our time – trying to sleep on a plane. She offers up some good tips to help you combat jet lag.
One thing Brennan does not suggest is going for ridiculously high end luxury. We leave that to the Wall Street Journal's Scott McCartney, who looks at the pampering that professional athletes get while they're in the air
Squeezing in your workout when you're traveling can be difficult. But some exercise routines are easier to keep up with; it comes down to the equipment you need. Yoga is a great example of an exercise regimen that travels well. USA Today's Nancy Trejos reports on keeping up with your yoga routine when you're in and out of hotels.
We've written plenty about social travel, and here's the latest twist – "FlightCar." Jaunted has the details on this not quite up-and-running company that will enable people who would otherwise park in long term parking to rent out their cars to travelers who have arrived at their destination and need a car.
And, finally, imagine this – getting your exercise as you bounce your way over to the Left Bank. A French architecture firm has proposed building a trampoline bridge over the Seine. It might never get built, but it sure looks like fun.