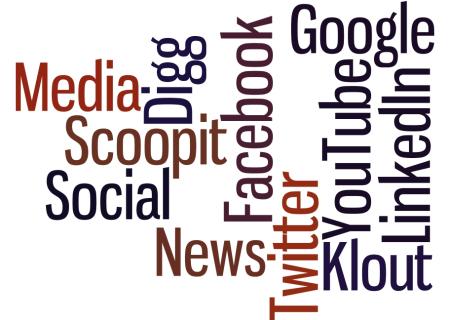 In social media, there is never a dull moment! Check out the list of headlines for January 28 – February 1, 2013.
Facebook
Facebook Prompts Users To Invite Guests When They RSVP To Events (AllFacebook)
Facebook introduces new structured status updates to help users share what they're feeling, watching, eating and more (Inside Facebook)
Facebook Reports Fourth Quarter and Full Year 2012 Results (Facebook Investor Relations)
More Facebook Marketing Consolidation: Unified Acquires PageLever (AllFacebook)
Facebook Changes PayPal Direct Deposit Policy For New Developers In Several Countries (AllFacebook)
Blueye Launches Loyalty Hub, Enabling Marketers To Identify, Segment Most Valuable Facebook Fans (AllFacebook)
foursquare
Manage a business on Foursquare? Download our new app to easily connect with customers right from your phone (foursquare Blog)
Your check-ins. Your tips. The best places across the U.S. ranked by the millions of you who actually went there (foursquare Blog)
Manage a business on Foursquare? Add your Twitter account to connect with your customers in more ways (foursquare Blog)
Google
Paid subscriptions may come to YouTube (Examiner.com)
Upload photos faster and get more done with the Google Drive iOS app (Google+ update)
Google Forms, Refreshed (Official Google Enterprise Blog)
YouTube shuts down its YouTube Create program for partner apps (GigaOM)
Google creates €60m Digital Publishing Innovation Fund to support transformative French digital publishing initiatives (Official Google Blog)
Google named Most Influential Brand in Canada…and the World (Official Google Canada Blog)
LinkedIn
LinkedIn on BlackBerry 10 devices (LinkedIn Blog)
Microsoft
Bing Apps for Office (Bing Search Blog)
Pinterest
Pinterest ready to test new design (Examiner.com)
Quora
Introducing Quora for Your Android Tablet (Quora Blog)
Tumblr
Tumblr updates iPhone and iPad app with mature '17+' rating (The Verge)
Twitter
Vine Quietly Adds Verified Badges for High-Profile Users (Mashable)
Keeping our users secure (Twitter Blog)
Crash reporting firm Crashlytics acquired by Twitter, continues developing product (The Next Web)
How To Know Immediately The Next Time Twitter Is Down (AllTwitter)
WordPress
Yahoo
Studies
Facebook Page Post Ads generate 14% higher ROI for retail sector than Marketplace ads (Inside Facebook)
Small Firms Say LinkedIn Works, Twitter Doesn't (The Wall Street Journal)
95% Of Online Conversations About TV Take Place On Twitter (AllTwitter)
Instagram: the popularity and influence of photos (Examiner.com)
63 Per Cent of Mobile Video is Watched at Home (Mobile Marketing)
Companies Plan to Spend More Money Advertising on Social Media This Year, Study Suggests (Techvibes)
28% of Canadians Now Own a Tablet, Report Finds (Techvibes)
Miscellaneous
Social media news: Facebook, Google, Twitter (Examiner.com)
HuffPo's new 'Conversations' will improve comments — and make money for AOL (paidContent)
What's Next for Dropbox This Year: Content Instead of Files (All Things D)
On 'Data Privacy Day,' Google and Twitter Point Finger at Government (AdAge)
WhatsApp Violates Canadian Privacy Laws, Investigation Discovers (Techvibes)
Atomic Reach Secures Funding for Content Curation Platform Update (CMS Wire)
Did I forget something? Share your links in the comment section below.
social media headlines

This article
by
Cendrine Marrouat
is licensed under a Creative Commons Attribution-NonCommercial-NoDerivs 3.0 Unported License.